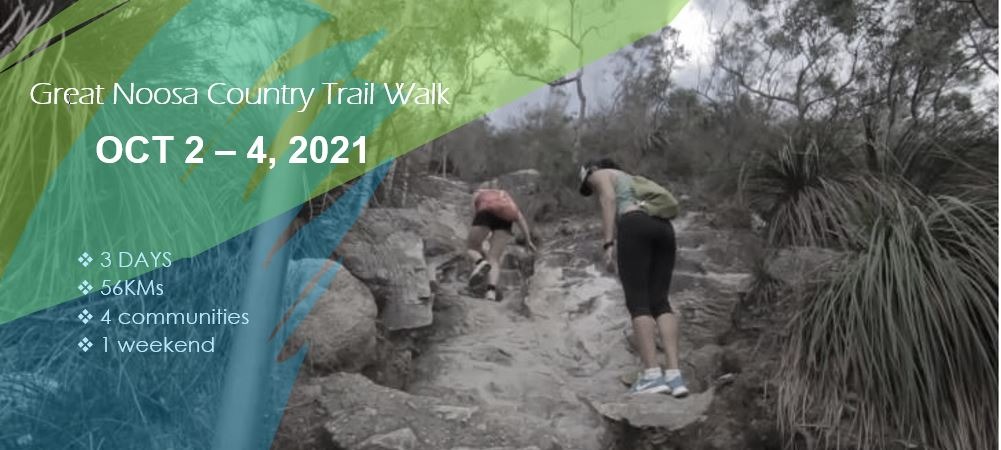 Great Noosa Country Trail Walk 2021

The Great Noosa Country Trail Walk is a 3-day guided walking experience on the 2nd, 3rd & 4th of October 2021.



Walkers experience this unique path at their own pace and with the helpful insight and local knowledge of Trail Guides along the way.



We also porter your luggage while you walk, leaving you all the time and energy to really enjoy the slow, natural beauty of South-East Queensland's Noosa Hinterland, known locally as 'Noosa Country'.
Location
REGISTRATIONS - Cooroy Butter Factory Arts Centre
11a Maple Street, Cooroy QLD 4563
Contact Details