TPS ROUND ROBIN TENNIS TOURNAMENT YEAR 7-12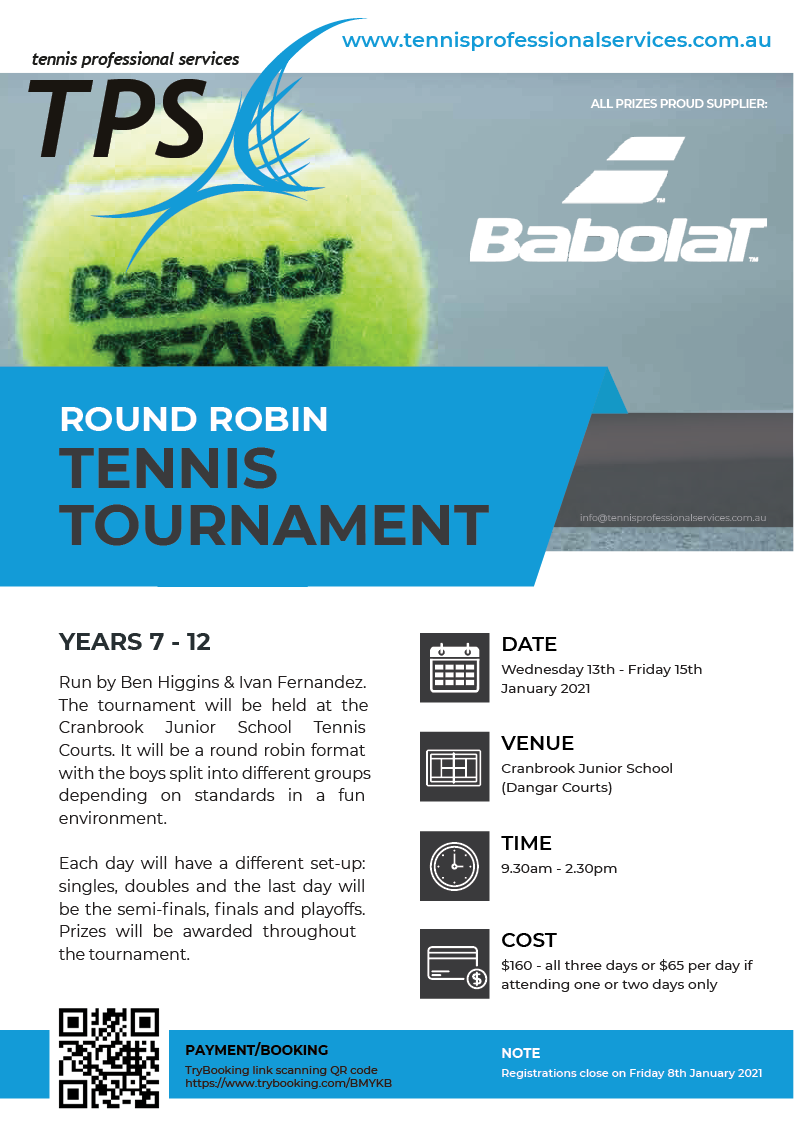 YEAR 7-12

Run by Ben Higgins & Ivan Fernandez. The tournament will be held at the Cranbrook Junior School Tennis Courts. It will be a round robin format with the boys split into different groups depending on standards in a fun environment.

Each day will have a different set-up: singles, doubles and the last day will be the semi-finals, finals and playoffs. Prizes will be awarded through the tournament.
Location
CRANBROOK JUNIOR SCHOOL (DANGAR COURTS)
6 KENT RD, ROSE BAY NSW 2029
Contact Details