"God Bless Us Everyone" - The Musical 2021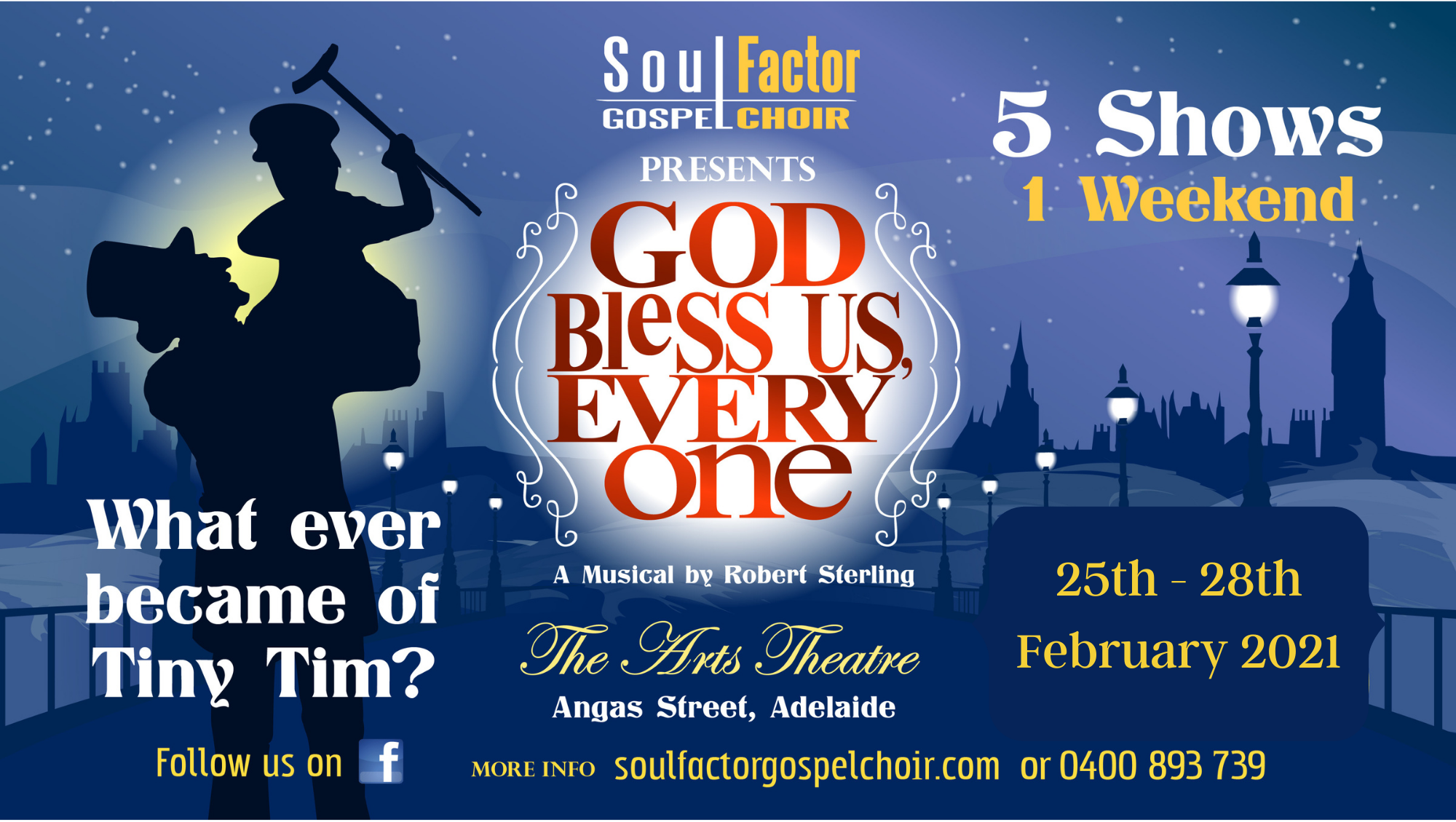 Postponed due to Covid-19 to February we know that you will love this show even more!
"God Bless Us Every One," is the story of Tiny Tim Cratchit, the sequel to "A Christmas Carol," the story of Ebenezer Scrooge. The musical production answers the question of what happened to Tiny Tim after Scrooge's great change of heart. It's set 20 years later in the slums of Whitechapel, near London, where Tim faces a life choice and the question of whether or not his life has truly made a difference.
An Australian Premiere of this wonderfully charming show.
SHOWS:
Thursday 25th February 7.30pm
Friday 26th February 7.30pm
Saturday 27th February - Matinee 2.30pm & Night 7.30pm
Sunday 28th February Matinee 2.30pm
*Seating is available in a checkerboard format due to Covid-19 regulations therefore tickets can be purchased accordingly.
**If the event has to be cancelled due to Covid-19, tickets are refundable.
Location
Arts Theatre
53 Angus Street, ADELAIDE SA 5000
Contact Details