CHRISTMAS - DEC '20/JAN '21 at Puppeteria Theatre!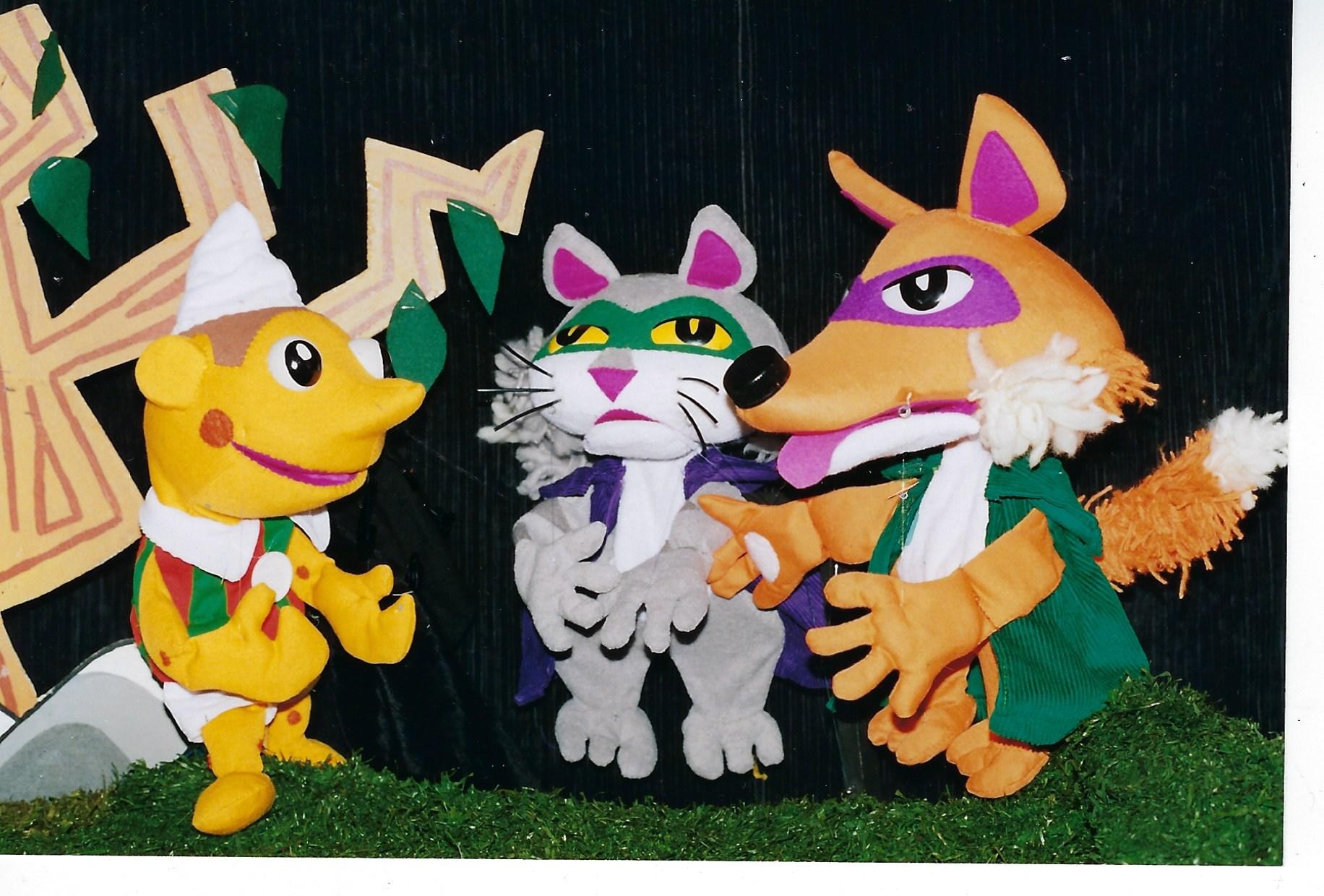 Join the Jeral Puppets for a program filled with familiar songs, stories and rhymes to engage and entertain preschool and primary aged children! With easy parking, air-conditioning and a playground next door, a trip to the puppet show is a fun, easy and comfortable activity for kids and their parents, grandparents and carers.
After being closed for 9 months due to Covid-19, PUPPETERIA THEATRE is re-opening on 15 December!

The JERAL PUPPETS will present their Fourteenth Summer Festival of Puppetry with five different programs for the Xmas-January school holidays .

We have something for everyone with Santa and his reindeer, dinosaurs, mermaids, princesses, pinocchio, gingerbread men and farm animals all featuring in our festive program.

Join us in our Covid-safe theatre and support the return of the Arts!
SANTA'S XMAS HOLIDAY + XMAS AT THE NORTH POLE
Ho ho ho! Get into the festive spirit with reindeer, dancing Xmas trees and elves as Santa rides again in this festive Christmas double feature.
Shows at 10.30am for 2-9 year olds.


PINOCCHIO + CINDERELLA
The mischievous puppet who came to life and the story of Cinderella who leaves a life of drudgery to marry her prince.
Shows at 10.30am for 3-9 year olds.


THE DINOSAUR SHOW + THE LITTLE MERMAID
Take a trip with Deena the Dinosaur to a prehistoric world and enjoy the story of the mermaid who wanted to become a real princess.
Shows at 10.30am for 3-9 year olds.


THREE LITTLE PIGS

A show for 2-5 year olds featuring the ever-popular story of The Three Little Pigs as well as stories, songs, skits and shadow puppets.
Shows at 10.30am for 2-5 year olds


THE GINGERBREAD MAN

Run! Run! Run! as fast as you can!, you can't catch the gingerbread man in this pacy show featuring stories, skits, songs & comedy.
Shows at 10.30am for 2-5 year olds
TICKETS
Adults: $15 Children: $12 Under 12 months: free of charge
COVID-SAFE
To ensure the safety of our visitors and staff and to comply with NSW legislation, please note:
All visitors require a pre-booked ticket.
We will be operating at half capacity (25 guests per session).
Please DO NOT attend if you have even the slightest cold/flu-like symptoms or have been a casual or close contact with a known case of COVID-19.
Masks will be worn by our team and are strongly recommended for all adult visitors.
Changes of date and refunds are available for cancellations.
Seating will be allocated according to purchase order and group size to allow for social distancing. Please purchase all tickets for your group in one transaction.
Of course, please keep social distance and use the hand sanitiser available.
By purchasing tickets, you are agreeing to the above.
Location
Puppeteria Theatre Castle Cove
12H Denawen ave, Castle Cove NSW 2069
(Right next to Chatswood, off Eastern Valley Way)
Contact Details
Phone: 02 9371 7328
Email: jeralpuppets@yahoo.com.au
www.puppeteria.com