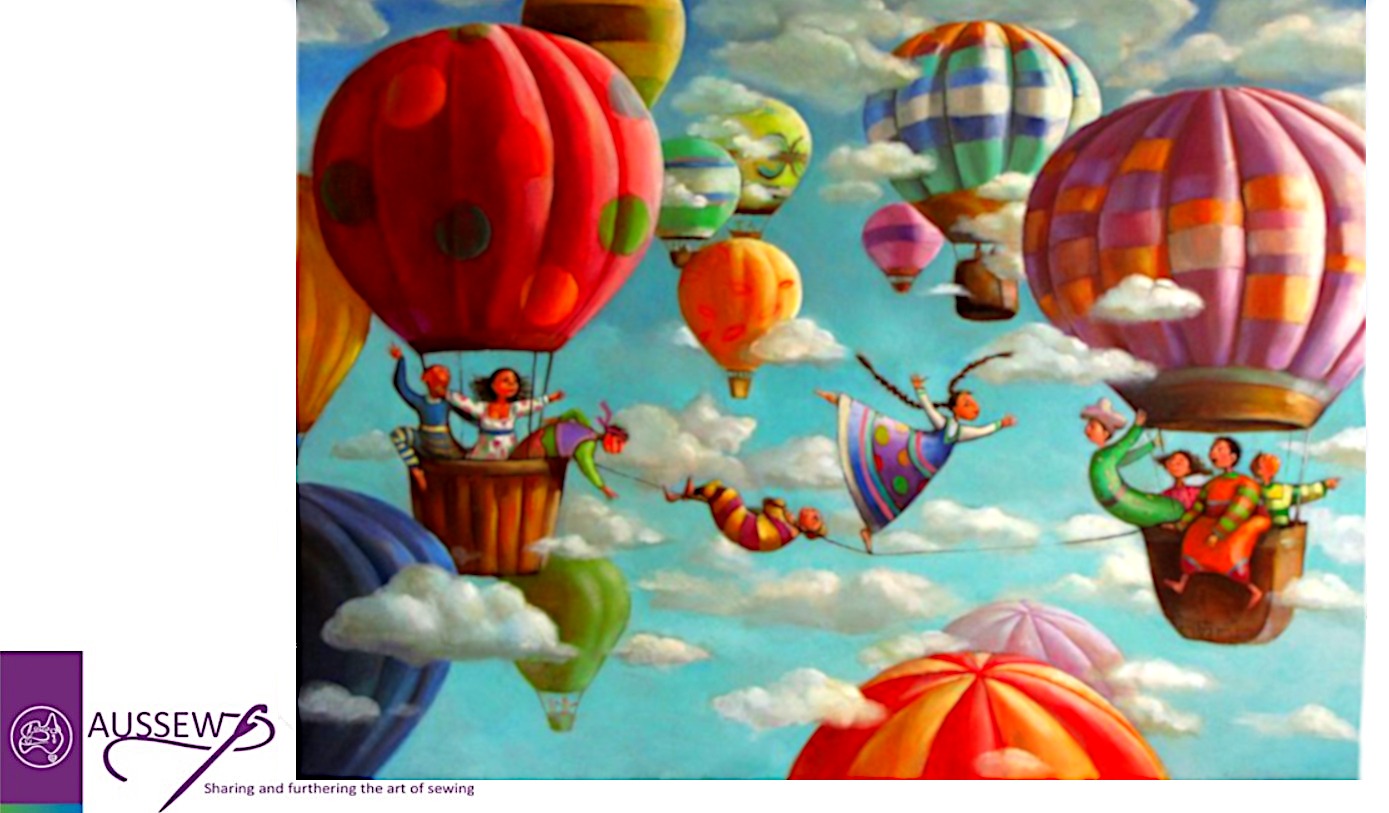 Please note that this even has already ended.
You can purchase an access to the recording.
You will be given access to the recordings untill 31st of Ddecember 2020.
It is 2020 and everything is online!
ASG Spring Industry Day is presenting a wonderful line up of educators, who will help to lift your sewing above the ordinary:
9:00AM - 10:30AM - Shingo Sato - origami workshop (hands-on workshop)
11:00AM - 12:30PM - Louise Sparrow - Natalie "Alabama" Chanin stitching (hands-on workshop)
1:00PM - 2:00PM - Susan Khalje - couture and working in a couture house (presentation)
2:30PM - 3:30PM - Yahav Ron - couture finishing techniques (presentation)
4:00PM - 4:30PM - Tatyana Anderson - winter 2021 colours and styles (presentation)
When:
6th of December 2020 from 9AM untill 4:30PM
Where:
Online Zoom sessions. You will be mailed Zoom lilnks on the day.
All sessions will be recorded and available to registered participants for viewing for two weeks (up to 20/12/2020).
Cost for the entire day:
ASG Financial Members $35.00
Non Members $40.00
Note: There is an additional 50 cent per ticket TryBooking fee.
Presenters:
Shingo Sato, a designer of Japanese origin, trained in techniques of tailoring, pattern design and dressmaking, has presented his cutting-edge system at the schools of greatest tradition and prestige around the globe: Parsons the New School for Design, Central Saint Martins, Marangoni, Bunka Fashion College and Paris College of Art, among many others. He is characterised by using a totally practical methodology, where his students learn by making garments and experimenting with his pattern system. His method, known as "Transformational Reconstruction" is based on the recreation of geometric figures, drapes, 3D volumes and on the Japanese technique of origami. He has worked with master couturiers such as Azzedine Alaia (1986-89, Paris) or the Tussardi brand (1989-91, Milan), among others. In 2000 he created his own design studio in Tokyo, where he develops his own collections. (https://www.facebook.com/trcuttingschool/)

Louise Sparrow's love affair with sewing began at the age of 7 when her mother helped her cut out and sew a "Chanel" suit for a doll. Louise quickly progressed to sewing garments for herself and developed a life-long passion for needlework in all its many forms. After high school she completed a Diploma of Adult Education and then entered the workforce holding various training roles in the corporate world. Louise also completed a two-year certificate, by correspondence, at the Ecole Haute Couture School of Sewing and Design in Canada. After retiring from the workforce, Louise Sparrow have enjoyed combining her two loves, sewing and teaching - "It is a real joy to pass on my knowledge to people who share my passion for fabric, thread and needle." (https://www.etsy.com/au/shop/LeStitchBagBoutique)
Susan Khalje's initial training in the world of couture sewing came from her time at the New York couture salon, Chez Cez et Bez. After a period with a ready-to-wear firm on Seventh Avenue, she developed her own couture sewing business, concentrating on wedding gowns and evening wear.
Susan founded the Couture Sewing School in 1993, and now teaches couture sewing techniques throughout the United States as well as internationally.
She's the author of Bridal Couture and Linen and Cotton, and has long served as a Contributing Editor for Threads Magazine. She also hosted the long-running sewing program on HGTV and DIY.com, Sew Much More, and she's been recognized by her peers in the Association of Sewing and Design Professionals with a Lifetime Achievement Award. In addition to her teaching and her videos, Susan now hosts an online club, The SKC: Sewing Club, with members from all over the world. She also takes groups of couture enthusiasts to Paris and London every year, for an insider's view of the couture arts.
Her website, SusanKhalje.com, includes information on the sewing club, the Paris and London trips, upcoming classes, videos, sewing products, and more.
Yahav Ron has been obsessed by fashion since childhood. He has spent hours exploring the world's best designer boutiques and fashion exhibitions; he collects books, magazines and catalogues and stays up to date on everything there is to know about fashion. Yahav honed his practical skills at the prestigious Fashion Design degree at RMIT University and spent a year in Antwerp, Belgium, working with A.F. Vandevorst and at the MoMu Fashion Museum where he gained first hand experience in the European fashion industry and Paris Fashion Week. Hi is also the founder of Paris '99 - the salon shopping experience which invites clients to view high-end luxury fashion resale in a private and personal setting in the spirit of the Haute Couture showrooms of Paris. Upon establishing Paris '99, Yahav continues creating his own original work. Yahav Ron garments, all made by hand in the studio at Paris '99, could be described as a combination of nomadic tribal warrior and organic space age futurism without gender or reference. (http://www.paris99.net)
Tatyana Anderson is a third generation, Russian couturier, with more than 45 years of experience in the fashion world. She applied her talents to suits, corsets, children's wear, evening garments and wedding gowns, but it is luxurious and sophisticated bedroom wear that has captured her passion and imagination. Tatyana's heritage is witnessed in the detailed elegance of her collections, displaying delicate silks, laces and embroidery. She also teaches sewing and patternmaking in her School of Couture. (www.tatyanadesign.com)
Tip:
When booking please be prepared with names, member nos. (if applicable) and email addresses.
image by Mariana Kalacheva