Developing Mathematical Proficiency through Number Talks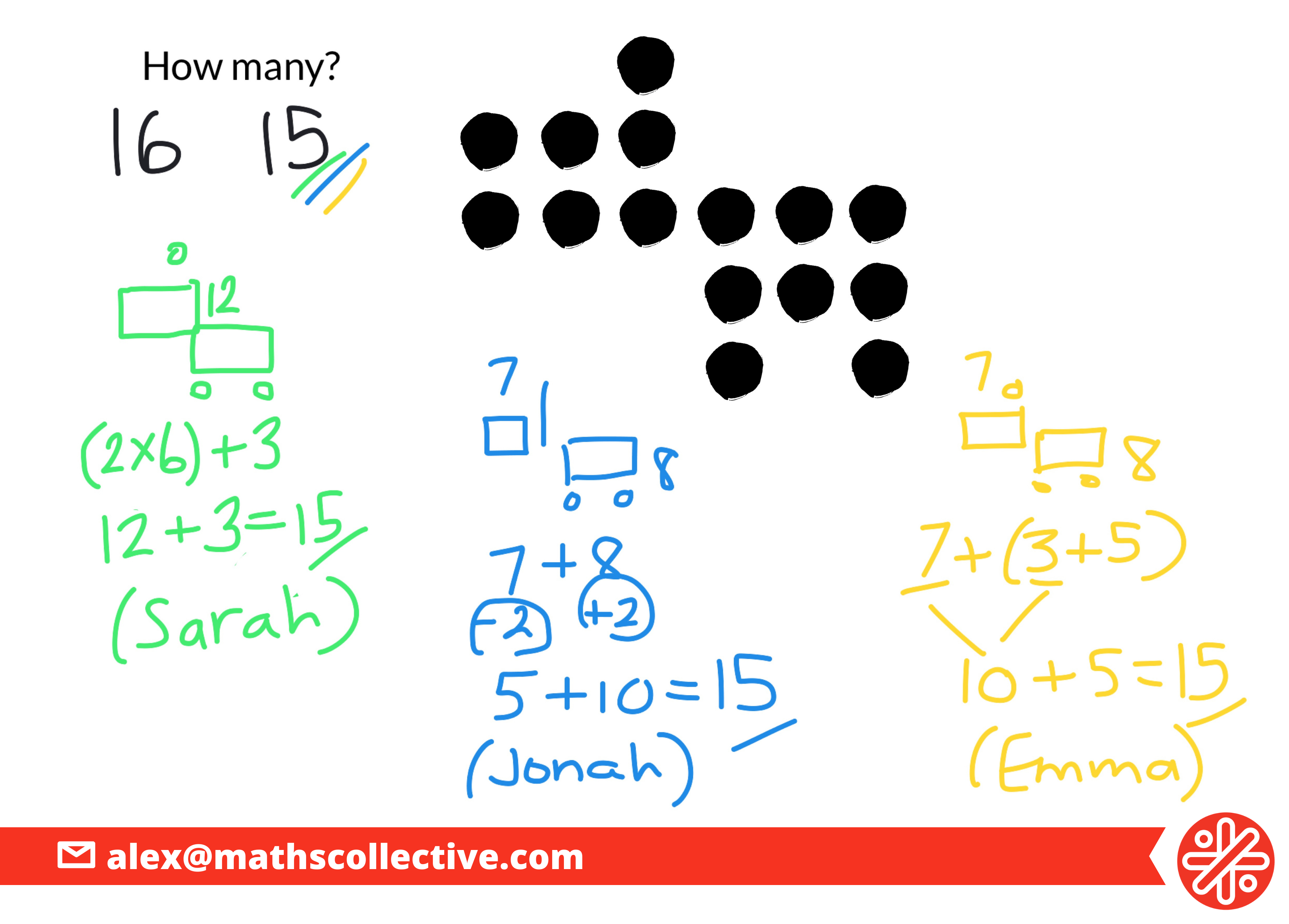 Are you a primary educator looking for ways to bring reasoning, fluency and conceptual understanding to the forefront of maths for students? Enter Number Talks!

Number talks are 5-15 minute, carefully crafted classroom conversations on solving maths problems using mental strategies. During this two-part professional learning event, we'll explore the richness of number talks and number talk pedagogy for an approach that many are calling "the best part of a teacher's day".
TIME
LOCATION
Online event access details will be provided by the event organiser

SESSION 1 OUTCOMES:
Know what number talks are and why they're important
Understand how number talks support the maths proficiencies
Explore key pedagogies including language, active listening, questioning, scribing and navigating mistakes
SESSION 2 OUTCOMES:
Know the difference between number talks and number talk strings
Know how to support student to develop strategies with number talk strings
Understand how number talks support foundational concepts in Number
MEET YOUR FACILITATOR: ALEX BOX
Alex is a primary educator passionate about creating learning cultures where every learner sees themselves as capable mathematicians. As a formerly maths-anxious practitioner, discovering number talks played a key role in her transition from struggling with maths instruction to thriving with it.
Alex now works to share the joys of number talks and explore their nuances with other primary educators who are looking for ways to support conceptual understanding in number and to foster positive student relationships with maths.
Alex is co-founder of The Maths Collective, an organisation dedicated to building curiosity and confidence in maths. She is currently conducting research into how primary teachers create authentic learning moments in maths.
WHAT'S INCLUDED
Two 2-hour interactive. virtual learning workshops (total of 4 PD hours)
Toolkit of practical resources to target and support developing practice
Time for trialling new ideas between sessions, allowing participants to benefit more deeply from the content
Between-session support, including email access to the presenter
AITSL PROFESSIONAL STANDARDS
AITSL Professional Standards for Teachers addressed in these workshops: 1.2, 1.5, 2.1, 2.5, 3.3, 3.5, 4.1, 6.2, 6.3, 7.4
CONTACT DETAILS
Unable to make this session? Contact Alex at alex@mathscollective.com to become notified about other workshop dates as they become available.