The Importance of Being Earnest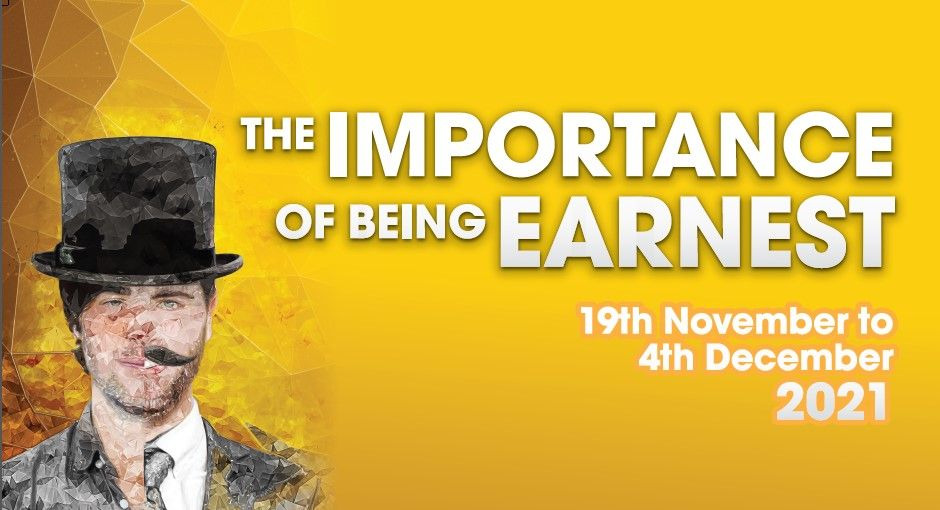 One Earnest simply isn't enough in this classic comedy's romp of convenient aliases, assumed identities and genuine affections. Witty, winsome and wicked - Oscar Wilde's work has never lost its lustre.
CHECK IN QLD APP
Use of the Check in QLD App is mandatory for all patrons when visiting Javeenbah. All patrons are requested to download the app from either the Google Play or Apple App Stores and register prior to attending our show. Once at the theatre, you will need to scan the QR code to check in. Volunteers will be on hand to assist if required.
Please visit https://www.covid19.qld.gov.au/check-in-qld for more information.
COVID-19 SAFETY INFORMATION
For the safety of all cast, crew, volunteers and patrons, Javeenbah Theatre operates in full compliance with Queensland Government health advice and restrictions. Normal seating arrangements currently apply in line with that advice though we wish to inform patrons that requirements may change at any time. Capacity reductions, mask wearing and proof of vaccination status may apply to your visit. Whilst Javeenbah Theatre will endeavour to inform patrons of any recently implemented requirements that may apply to their booking, you should make sure to check the QLD Government website (https://www.covid19.qld.gov.au) for up to date restrictions. WALK-IN TICKETS
The online booking ticket window closes 90 mins prior to performance time. When the booking window shows as CLOSED, walk-in tickets may be still be available at the theatre. However, to ensure you have a seat it is highly advisable to pre-book.
LOCATION
Javeenbah Theatre
Cnr Stevens & Ferry Streets, Nerang Queensland 4211