Creative Writing Classes 2021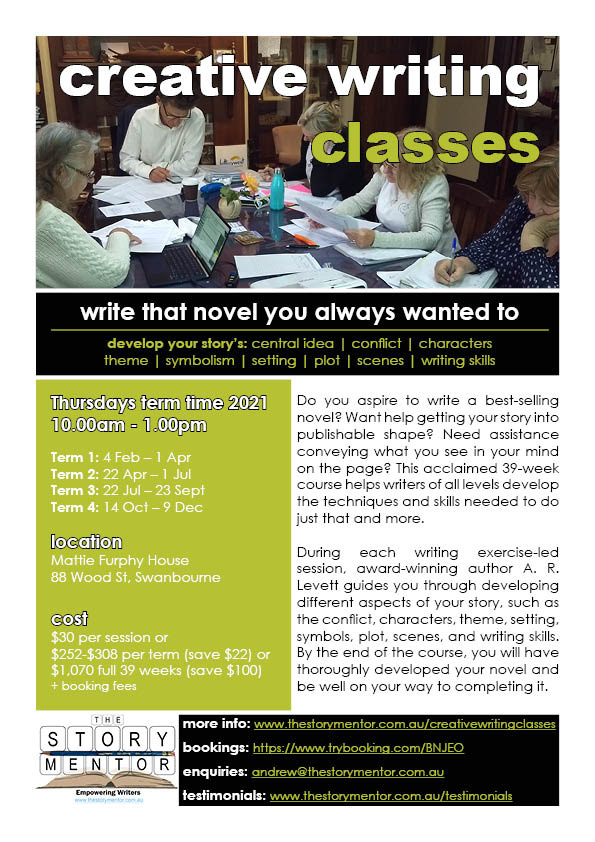 Do you aspire to write a best-selling novel? Want help getting your story into publishable shape? Need assistance conveying what you see in your mind on the page? This acclaimed 39-week course helps writers of all levels develop the techniques and skills needed to do just that and more.

During each writing exercise-led session, award-winning author A. R. Levett guides you through developing different aspects of your story so, by the end, you will have thoroughly developed your novel.
Thursday 21 October 2021 - Thursday 9 December 2021 (UTC+08)
Location
Mattie Furphy House
88 Wood Street, Swanbourne WA 6010
Contact Details
Sessions
SESSIONS
DESCRIPTION
STATUS