The Art of Divine Encounters - PART 3 - POST RUBLEV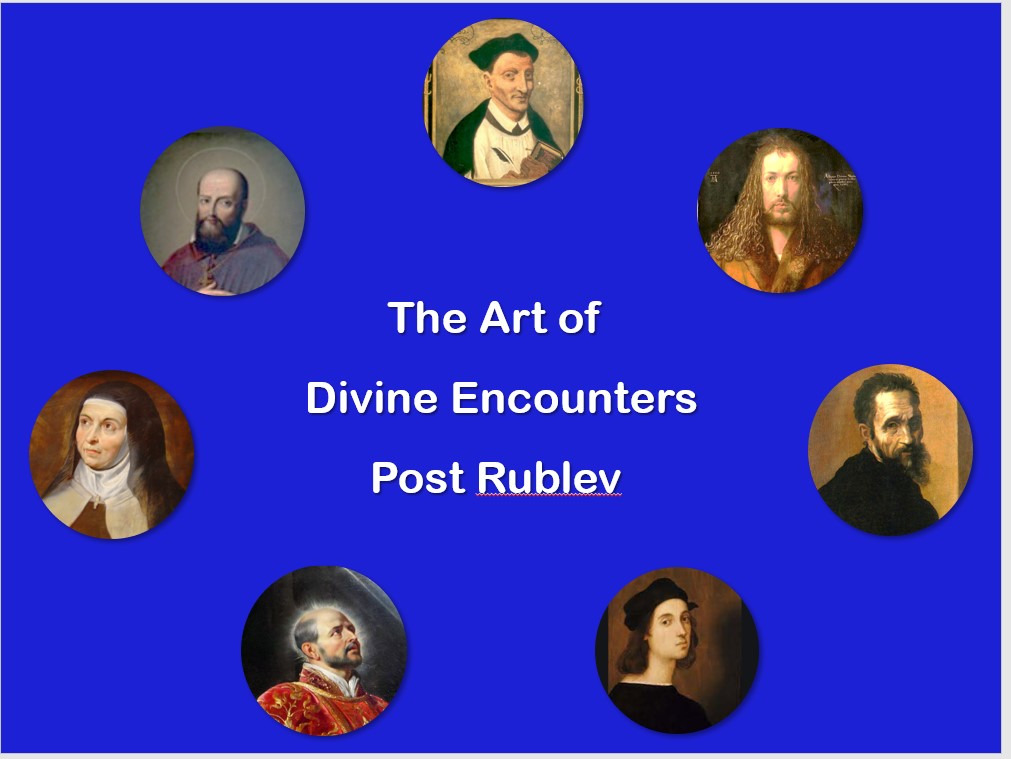 From 1450 to the early 17th century many events impacted Christian spirituality and the Church. We will consider their impact and discuss the response of 7 people: Thomas à Kempis, Albrecht Dürer, Michelangelo, Raphael, Ignatius of Loyola; Teresa of Avila; and Francis de Sales - their work makes Divine Encounters still possible for us in the 21st century.

Spend 90 minutes exploring and experiencing.
Location
Online event access details will be provided by the event organiser

Contact Details