Blue Mountains Camino 5-Day Walk 23-27 March 2021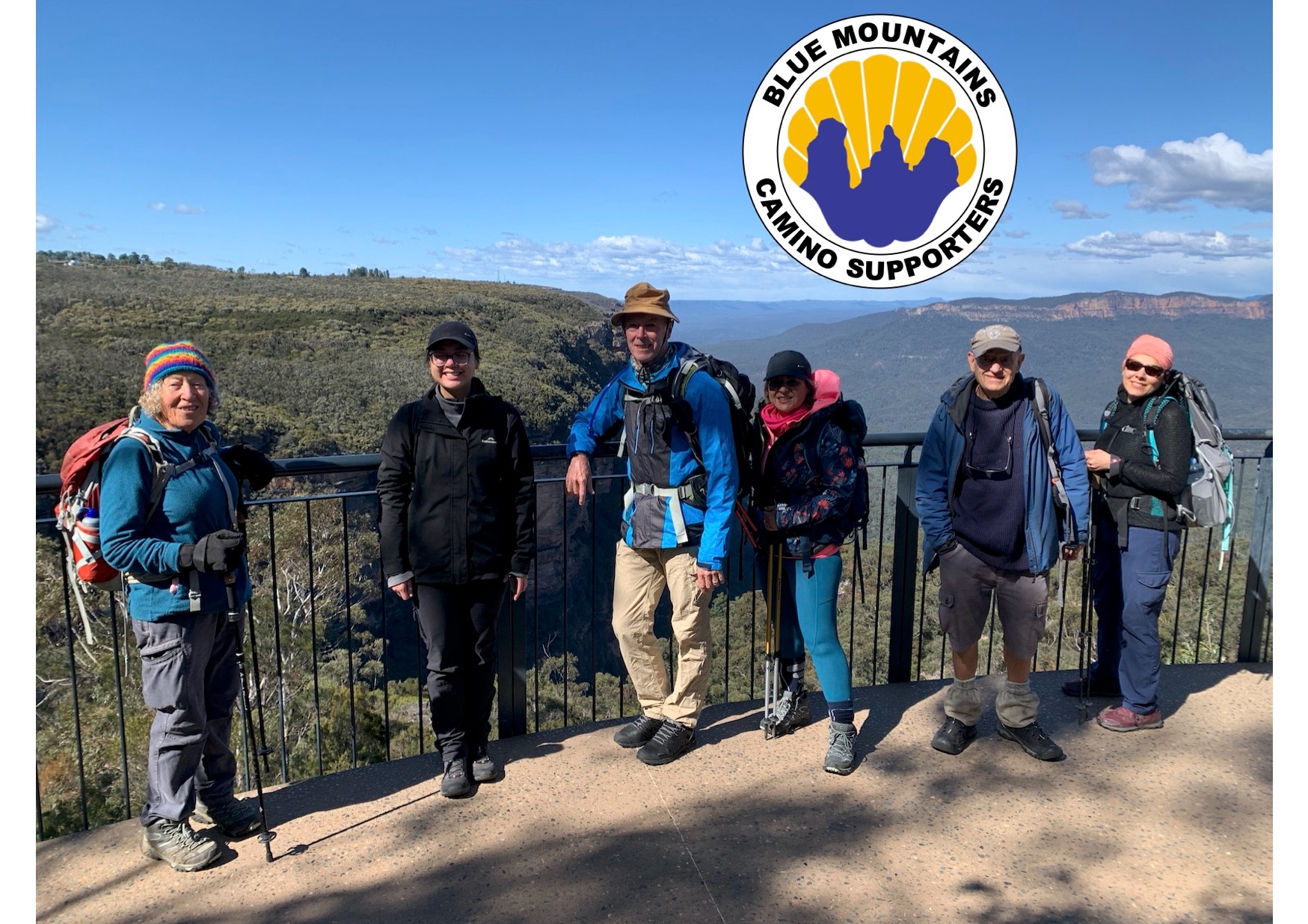 23 - 27 MARCH 2021
The Blue Mountains Camino Supporters is a social group which shares the wonderful spirit of the Camino through various events including it's 5-Day Blue Mountains Camino Walk through the Blue Mountains.
The BMCS will be organising (but not leading) it's popular Blue Mountains Camino 5-Day Walk over 5 days from Penrith, at the base of the Blue Mountains, all the way to Blackheath, near the top of the Blue Mountains.
The Blue Mountains Camino 5-Day Walk is a wonderful opportunity to experience the Camino spirit right here in Australia. If you have walked a Camino and wish to rekindle the pleasures - and pain - of long distance walking with like-minded pilgrims, this walk is for you. If you have never walked a Camino, but aspire to one day, this walk is the perfect opportunity to learn from others and experience a little of the "Camino" spirit right here in Australia.
Please be aware this is not a guided walk but rather a walk with a group of Camino friends travelling up the Blue Mountains. You will be provided with detailed maps and an information guide. You can decide to walk alone or in a group.
Route Info
On this uphill route you will walk on a variety of terrain - fire roads, bush tracks, pathways, pavement (including a section along the GWH), suburban roads. There are steps and some steep sections. There will be options to deviate from the direct route to include scenic tracks or points of particular interest.
Penrith, our starting point, is 25m above sea level, and Blackheath, our end point, is at 1065m. Each day distances walked are between 14km and 27km. Although the distances don't appear long, each day will take approx 6-8 hrs, including breaks, due to the elevation gain and variable bush tracks.
Remember: all walkers are responsible for their own personal safety and well being.
A summary of the Blue Mountains Camino Walk can be found here: https://bluemountainscamino.com/walks.html
If you have any questions, please email info@bluemountainscamino.com
Donation
We ask each participant for a $25 donation to assist in the on-going development and mapping of the route and to provide the necessary tools to each walker.
Register Here
An information package will be emailed to you within a few days.