Native Bees in Western Australia with Kit Prendergast (SOLD OUT)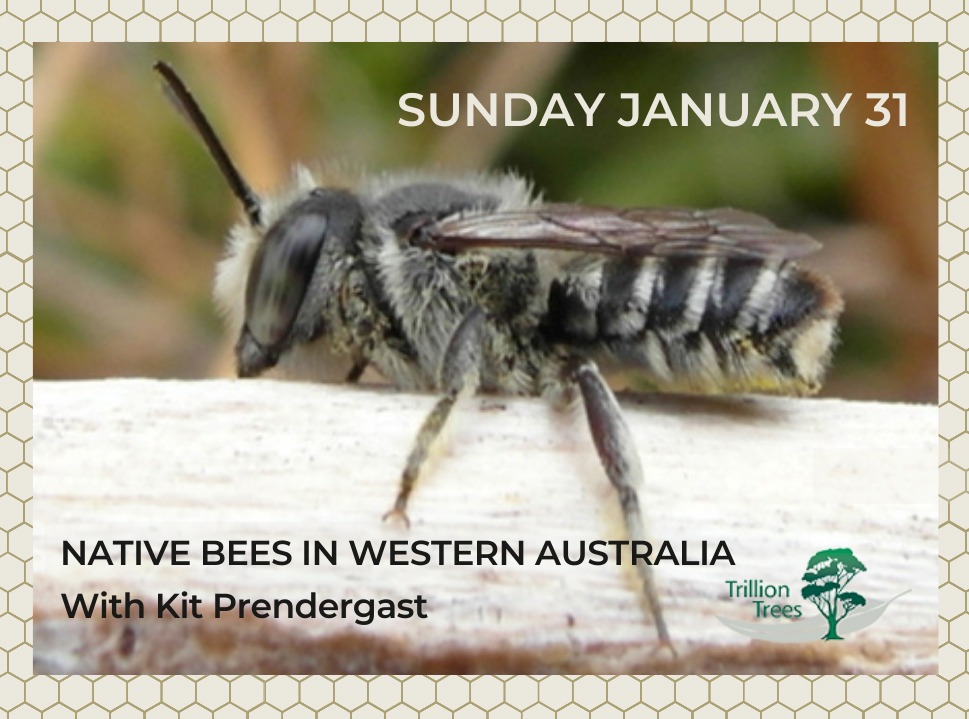 Trillion Trees Bees Group presents Kit Prendergast, Native Bee Scientist, to share with us her considerable knowledge about Western Australia's native bees.

Kit will speak to us about these pollinators, vital to WAs rich biodiversity and how we can take better care of them in our own backyards and green spaces.
Kit's booklet "Creating a Haven for Native Bees", which includes information on how to make your own bee hotel and types of native bees, as well as other resources, will be available for sale on the day.
Refreshments will follow Kit's presentation, plus the opportunity to buy local native plants that provide bee flora resources, grown on-site at our Trillion Trees nursery. So bring some cash to take advantage of this unique opportunity.
Location
Trillion Trees
LOT 2 Stirling Crescent (cnr Amherst Rd), Hazelmere WA 6055
Contact Details