2020 01 28 Virmaliste Suvesimmani esilinastuse pidu/Party (SOLD OUT)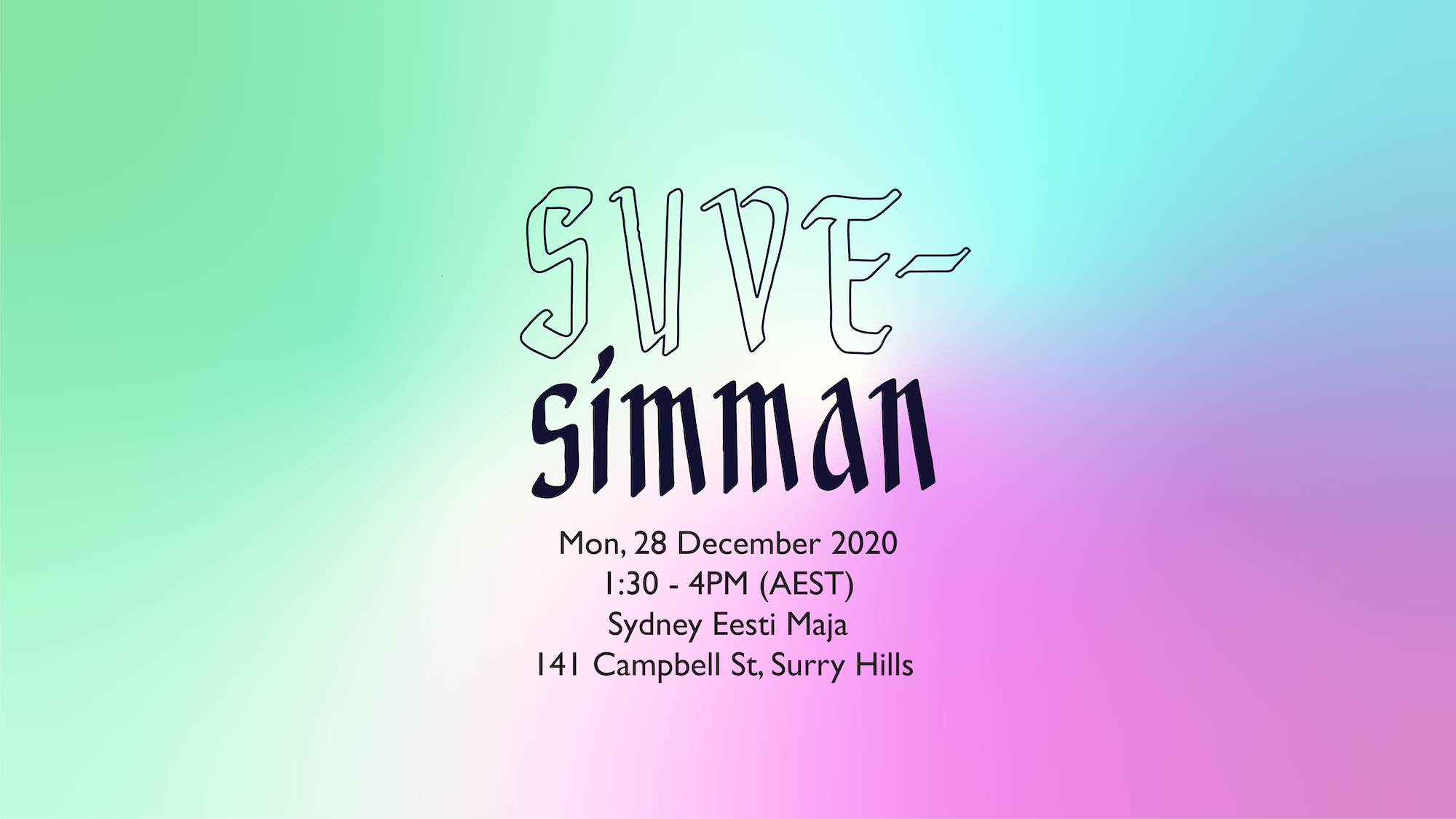 Meie, Sydney-Eesti rahvatantsurühm Virmalised, korraldame virtuaalset suvesimmanit, mille esilinastuse pidu toimub esmaspäeval 28. detsember 2020 (riigipüha) Sydney Eesti Majas. Saabuge kell 13:30. Üritus algab 14:00 ning lõpeb 16:00.

Virmalised - Sydney Estonian Folk Dancers are hosting a premiere party for the virtual summer village party on Monday, 28th December 2020 (Boxing Day in lieu) at Sydney Estonian House! Arrive at 1:30 pm for a 2:00 pm start. The event will end at 4:00 pm.
Location
Eesti Maja
141 Campbell St, Surry Hills NSW 2011
Contact Details