Excel Spreadsheets Grazing Enterprises (Morven)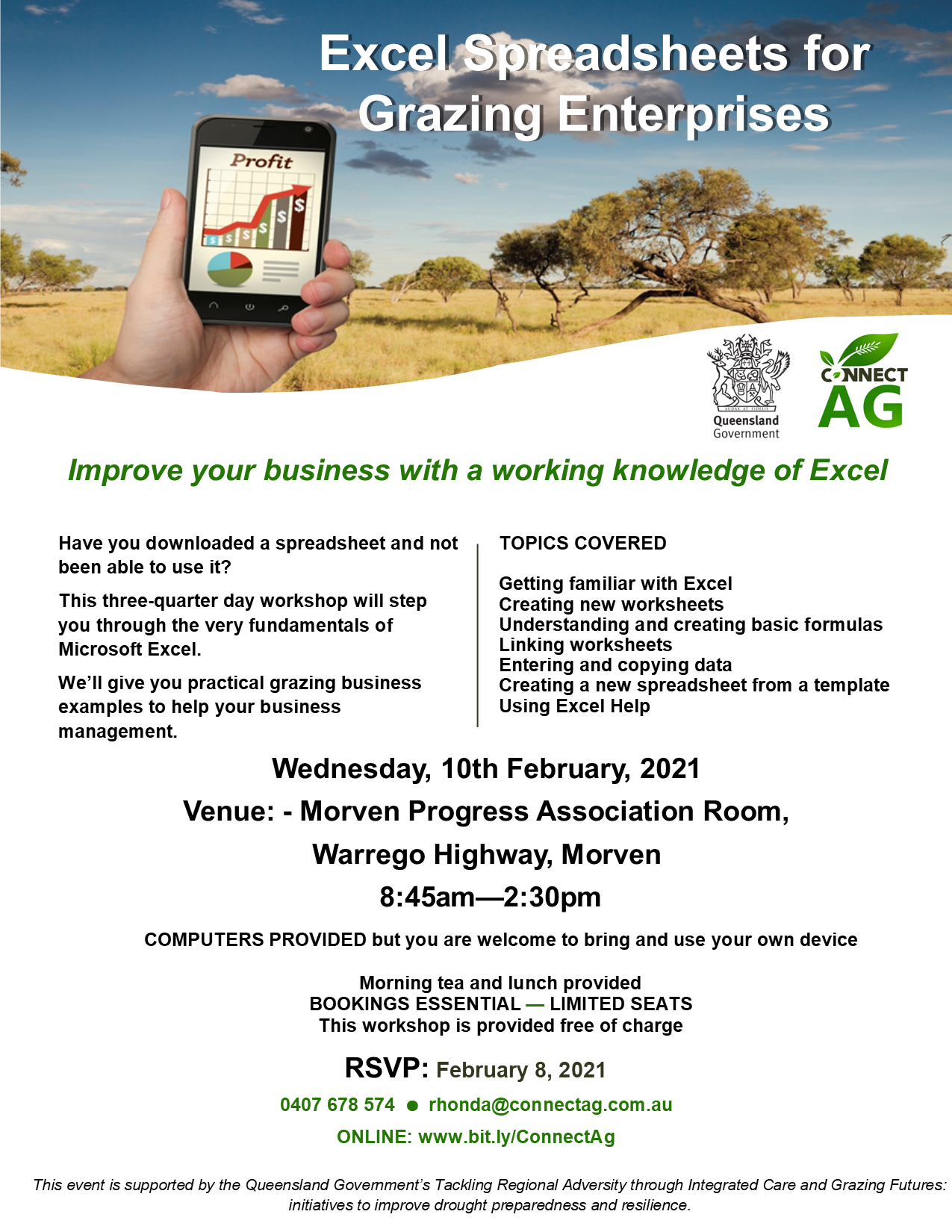 This three-quarter day workshop will step you through the very fundamentals of Microsoft Excel. We'll give you practical grazing business examples to help your business management.
COMPUTERS PROVIDED but you are welcome to bring and use your own device.
Morning Tea and Lunch Provided.
This event is fully funded by Tackling Regional Adversity through Integrated Care, SWHHS and supported by Grazing Futures.
Location
Morven Progress Association Room
Albert Street, MORVEN Qld 4468