ONLINE CHILDREN AND FAMILIES WORKSHOP: Summer Sketching 2021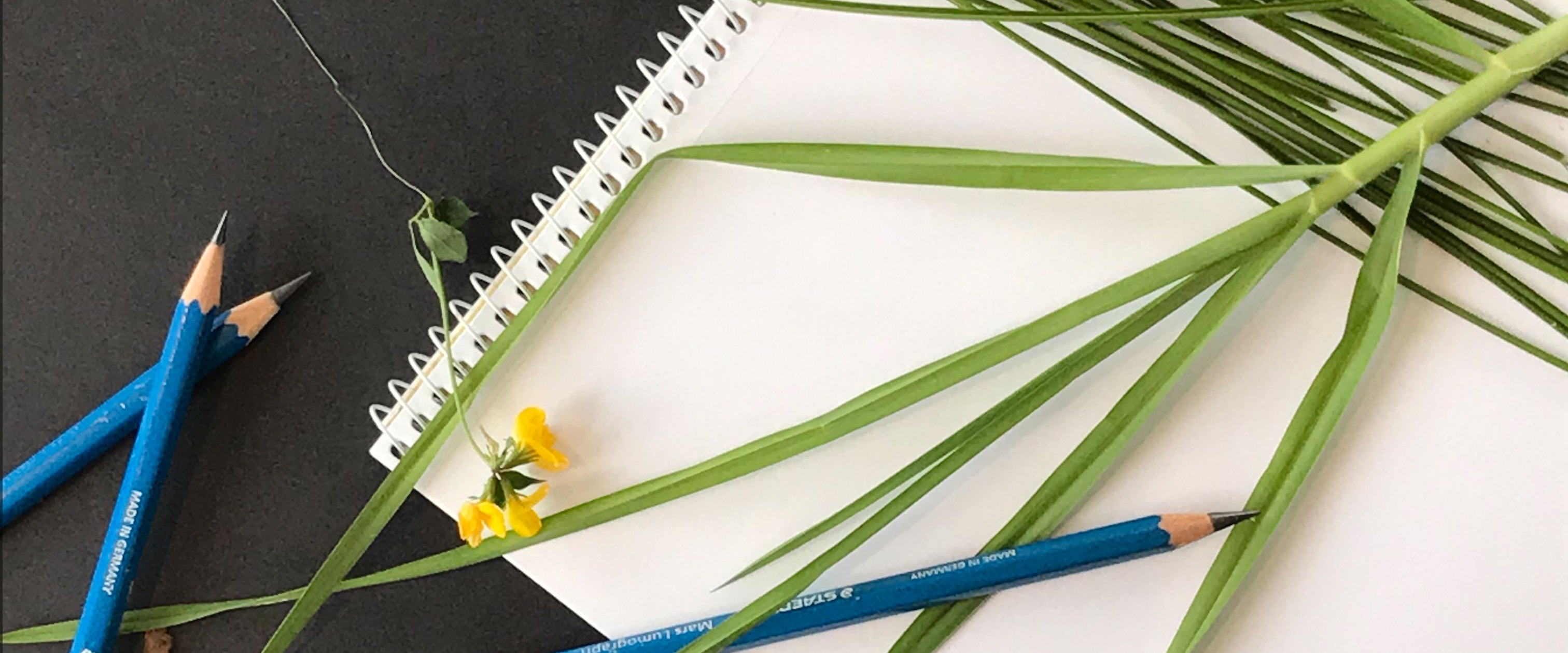 Online event access details will be provided by the event organiser
Forest Stories: Online Children's Drawing Workshop with Mel Hartigan
Sunday 10 January 2021
10:00am–11:00am AEST
Online via Zoom
Let your imagination run wild as you create a cast of characters drawn from the natural world and bring them to life within your own adventure story in this fun and interactive drawing workshop led by local Yarra Ranges artist and educator Mel Hartigan.
Be inspired by natural found objects that you find outside and bring along to the workshop. Examine these object's functions—in nature and in art—and then use what you discover to create unique character designs.
Learn about art elements such as shape, form, and texture before exploring how to apply these to make your illustrations eye-catching and interesting. Mel will also guide you through a basic story structure that will set you off writing a fantastical forest tale starring your extraordinary creations.
Suitable for all skill levels, ages 6-12.
This interactive artist-led online workshop will be delivered via Zoom Meeting and will run for 60 minutes. Participants will need a computer or smartphone with an internet connection. Please contact our Education Coordinator Shannon Lyons shannon@twma.com.au if you have any queries about the Zoom platform.


FREE, one registration per family required. Attendees will be sent a link for the Zoom Meeting 1 hour before (9.00am AEST) the workshop is due to commence on the day.

About Mel Hartigan

Mel Hartigan is a visual artist living in the Yarra Ranges whose practice includes illustration, animation, and sculpture. Her work stems from the human body and morphs into hybrid forms involving satire, food, flora, and fauna. Mel's work explores conflicting emotions and behaviours, and she employs multi-layered metaphors deeply rooted in the aesthetics of surrealism and special FX.
As an arts educator, Mel is invested in providing comfortable, enlightening, and entertaining workshops in a diverse range of mediums. From the fundamentals of drawing and painting, to game play and kinetics, Mel enjoys sharing her skill set and ingenuity with others. She applies a non-judgemental and informative teaching style which aims to spark creativity in new and versed artists and believes that you're never too young or too old to learn something new or surprise yourself!
Mel holds a Bachelor of Fine Art from Federation University (1997), and an Advanced Diploma of Multi-media from RMIT (2006). She currently works as a Programs Coordinator creating workshops, stories, and experiences for people of all ages and has previously worked as a muralist, storyboard, and concept artist, contributing to numerous arts projects and collaborations.
This workshop is recommended for children aged 6-12 years. Parental involvement and supervision is required for all participating children. The workshop will take place online, limited capacity.

TarraWarra Museum of Art is grateful to Education Program Supporters Ullmer Family Foundation, Scanlon Foundation, Escala Partners, Credit Suisse, Erdi Foundation and Bennelong Foundation.

Registration Terms and Conditions
Online workshops will be hosted via Zoom Meeting. Participants must check that their computer and internet service being used to access the online workshop is compatible with the minimum specification requirements to use Zoom. Please check your compatibility here.
You must check your computer, tablet or smartphone for Zoom compatibility prior to the start of the online workshop. Test your Zoom connection https://zoom.us/test and should issues arise please seek support via Zoom.
You can choose to enable your video in the Zoom Meeting. For the best experience, we ask that you set your microphone to mute, and that you raise your hand before unmuting to ask questions or share comments during the workshop. If you'd prefer, you can ask a question or share comments via the chat function.
By registering in an online workshop you are giving permission for you and/or your child to be photographed. Photos may be used by TarraWarra Museum of Art for Education and Public Program promotional purposes. Please inform staff if you do not wish to be photographed.
Materials
You will need 9 – 10 natural objects to bring to the Workshop. Why not go on a scavenger hunt and see what variety of objects you can find? Remember: Only remove plants from places where you have permission to do so. When taking living plant samples, try to snip off just the part you need and leave the roots in the ground to keep the plant alive.
Natural Materials:
Different types of sticks
Different coloured stones
A variety of leaves (curly, straight, dead, alive, big, and small)
Seed pods
Feathers
Remnants of insects
Flowers
Bark
Grasses
Any other natural objects that catch your eye!
Art Materials:
Loose paper for sketching
4-6 pages of A4 paper per child to fold into a book (printer/photocopier paper works fine)
Grey lead pencils
Eraser
Sharpener
Coloured pencils, crayons, textas, pens or markers
We suggest that participants ensure that all work surfaces are adequately protected, and that all materials are set up ahead of time.