ONLINE WORKSHOP: Summer Sketching 2021 (SOLD OUT)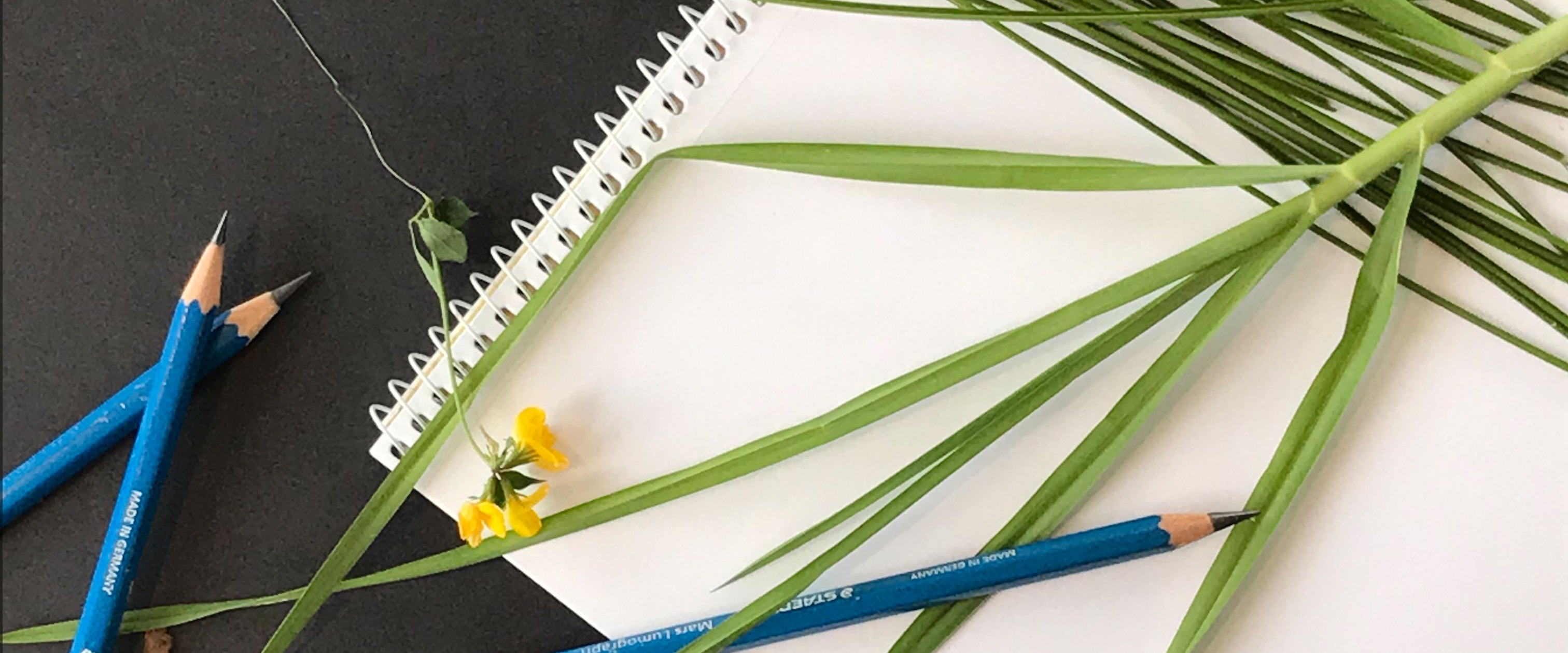 Online event access details will be provided by the event organiser
Drawn to Nature: Sketching and Distorting Natural Forms Online Workshop
Sunday 31 January 2021
10:30am–12:00pm AEST
Online via Zoom
TarraWarra Museum of Art's Summer Sketching program takes a virtual bushwalk this January with an online drawing workshop led by Yarra Ranges artist Mel Hartigan.
Using a selection of foraged organic objects, Mel will gently guide you through a series of immersive drawing exercises that expand on traditional botanical sketching techniques and encourage you to play with environmental juxtapositions such as macro and micro, chaos and order, and light and shade. Combining realism with abstraction, twist, re-arrange and morph your drawing subjects to create a series of works that celebrate our relationship with the natural world.
Suitable for all skill levels, including first time sketchers.
This interactive artist-led online workshop will be delivered via Zoom Meeting and will run for 90 minutes. Participants will need a computer or smartphone with an internet connection. Please contact our Education Coordinator Shannon Lyons shannon@twma.com.au if you have any queries about the Zoom platform.

FREE, one registration perparticipant required. Attendees will be sent a link for the Zoom Meeting 1 hour before (9.30am AEST) the workshop is due to commence on the day.

About Mel Hartigan
Mel Hartigan is a visual artist living in the Yarra Ranges whose practice includes illustration, animation, and sculpture. Her work stems from the human body and morphs into hybrid forms involving satire, food, flora, and fauna. Mel's work explores conflicting emotions and behaviours, and she employs multi-layered metaphors deeply rooted in the aesthetics of surrealism and special FX.
As an arts educator, Mel is invested in providing comfortable, enlightening, and entertaining workshops in a diverse range of mediums. From the fundamentals of drawing and painting, to game play and kinetics, Mel enjoys sharing her skill set and ingenuity with others. She applies a non-judgemental and informative teaching style which aims to spark creativity in new and versed artists and believes that you're never too young or too old to learn something new or surprise yourself!
Mel holds a Bachelor of Fine Art from Federation University (1997), and an Advanced Diploma of Multi-media from RMIT (2006). She currently works as a Programs Coordinator creating workshops, stories, and experiences for people of all ages and has previously worked as a muralist, storyboard, and concept artist, contributing to numerous arts projects and collaborations.


Registration Terms and Conditions
Online workshops will be hosted via Zoom Meeting. Participants must check that their computer and internet service being used to access the online workshop is compatible with the minimum specification requirements to use Zoom. Please check your compatibility here.
You must check your computer, tablet or smartphone for Zoom compatibility prior to the start of the online workshop. Test your Zoom connection https://zoom.us/test and should issues arise please seek support via Zoom.
You can choose to enable your video in the Zoom Meeting. For the best experience, we ask that you set your microphone to mute, and that you raise your hand before unmuting to ask questions or share comments during the workshop. If you'd prefer, you can ask a question or share comments via the chat function.
By registering in an online workshop you are giving permission for you and/or your child to be photographed. Photos may be used by TarraWarra Museum of Art for Education and Public Program promotional purposes. Please inform staff if you do not wish to be photographed.
Materials
You will need 9 – 12 natural objects to bring along to the Workshop. You do not need to live in the bush to find natural materials to draw. Use the object list below as a guide to collect objects prior to the Workshop from your garden, nature strip or local park.
Natural Materials:
A freshly picked gumleaf (if possible)
A small handful of fresh or dried grass of any variety (10 blades is fine)
Freshly picked foliage stems
Dry or dead foliage
Something detailed – like multiple seed pods, or a stem with lots of small buds
Sticks or bark
Any other natural objects that catch your eye!
Art Materials:
Paper for sketching
Pencils: A set of graphite pencils is perfect, but a few grey lead pencils in a range of gradients from light to dark is also suitable. E.g., 2H, 2B, 4B, and 8B
Eraser
Sharpener
Scissors
Glue stick
You may also draw with fine liner, ball point, art markers or charcoal, if you prefer
We suggest that participants ensure that all work surfaces are adequately protected, and that all materials are set up ahead of time.