35mm Film Photography and Developing $130.00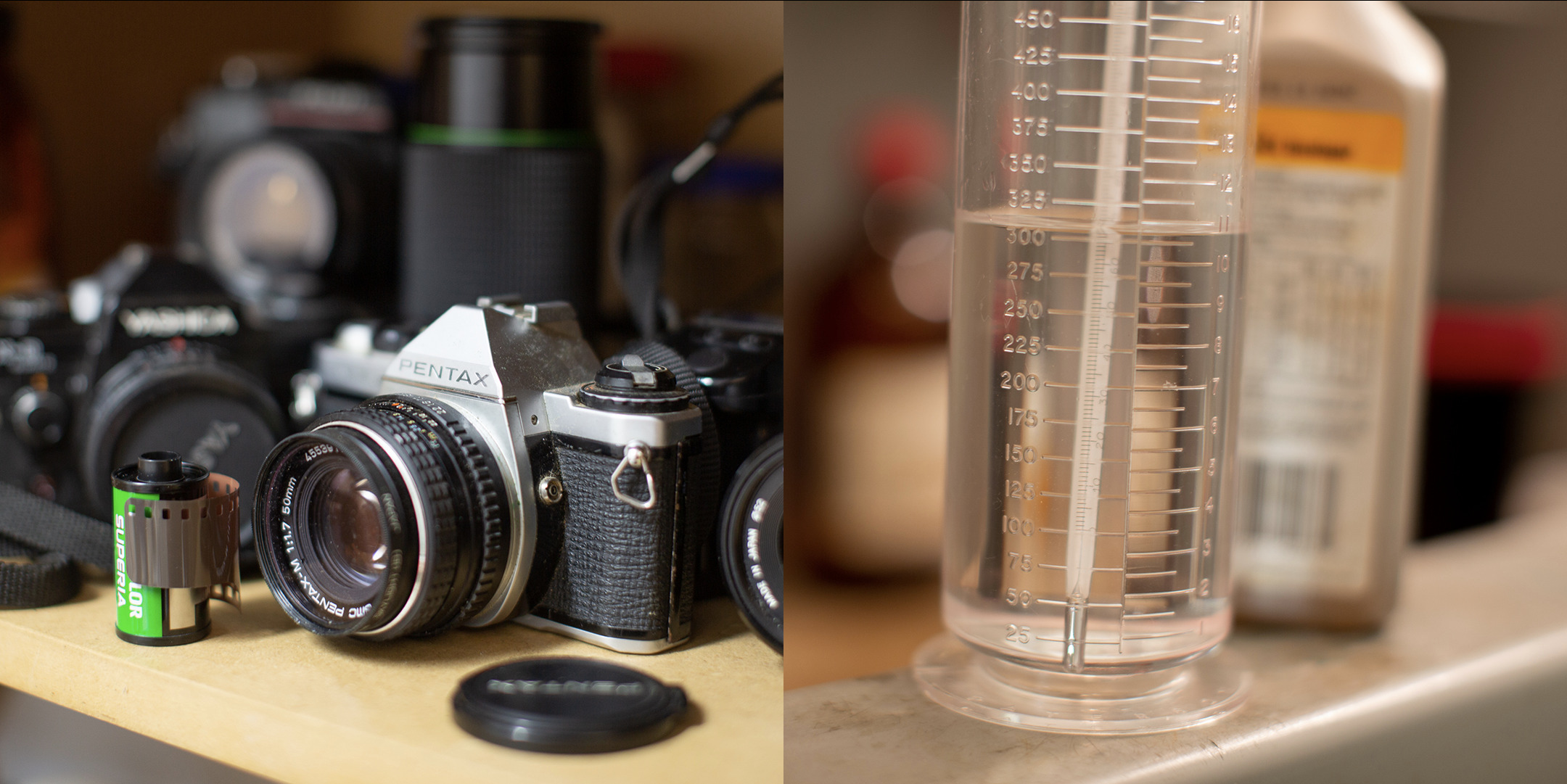 Never shot film? Interested to give it a go? This half day introductory workshop is for you.
In this comprehensive workshop we'll show you how to use a 35mm film camera-how to load the film, basic settings(aperture, shutter speed, manual focus, iso, etc) to control your camera and get the shots you're after. We provide each participant with a film camera for the duration of the workshop, but feel free to bring your own of course.
Photography
After an introduction to how your camera works, and loading them up with Black and White film, we'll go outside to explore and photograph in the area nearby.
Film Developing
When we're done shooting, we'll come back to the workspace and show you how develop your own film. It's very satisfying to walk away with your first, hand developed roll.
Class Schedule
10:00 AM to 2:00 PM
What you will learn
Learn how to use a 35mm film camera
How to load the camera with film and ensure it is loaded correctly
Learn how to hand develop your first black and white film to produce negatives ready for printing or scanning.
What you will get
One-on-one guidance from a professional photographer.
Take home your own hand developed black and white negatives.
We will supply you information covering what was presented in the workshop and the film developing, so you can continue with film shooting and processing if you want to.
What to bring
• We supply everything you need(35mm B&W film, chemistry and negative sleeves), but bring along your own film camera if you have one. We will only process one film per person, but feel free to bring more film if you think you will get through more than one roll in two hours.
What to wear
•Comfortable clothes, and enclosed shoes(as we will be working in the darkroom and with chemicals, covered shoes are required)
Appropriate for
Anyone. No prior photography knowledge is required.
Covid-19
Under the current social distancing rules, darkroom related classes are restricted to two participants and the teacher

Hand sanitiser and face mask will be available
Location
Dark Arts Photography and Darkroom
Kickstart Arts Creative Living Park
St Johns Ave-next to St John's Church
New Town
Dark Arts Photography and Darkroom is supported by Kickstart Arts as part of the Creative Living Park project - turning the story around.
Location
Dark Arts Photography and Darkroom
12 St Johns Avenue, New Town Tasmania 7008
Contact Details