When 'The End' is only the beginning (SOLD OUT)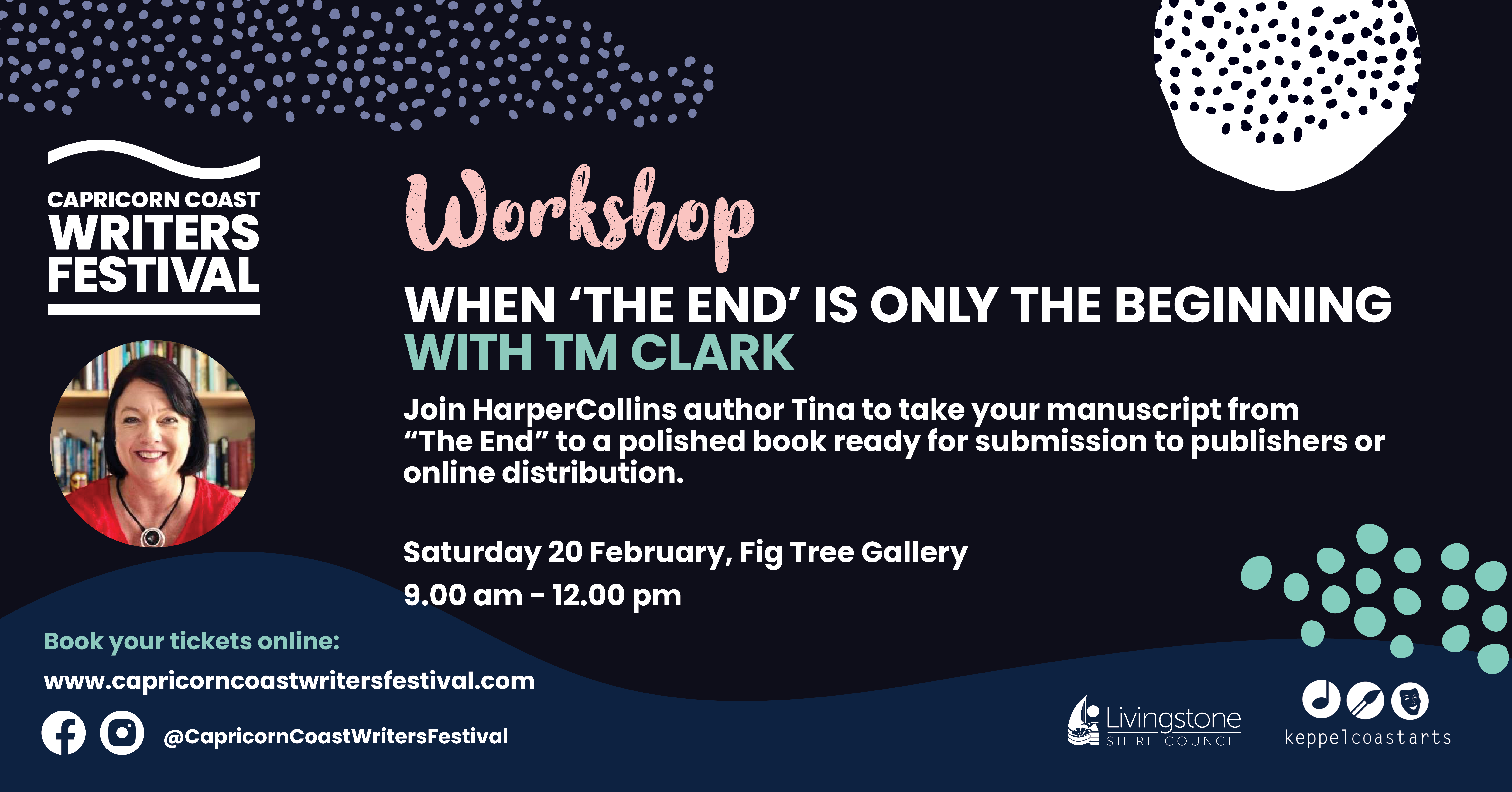 capricorncoastwritersfestival.com
So, you've written a book, what now?

Join HarperCollins author TM Clark to learn the the layering, editing, formatting and submission steps that comes after you've finished your manuscript, giving you a polished book ready for submitting to a publisher or uploading to a digital platform.

For new and emerging writers, three hours of power to take you to the next level in your writing journey!
Location
The Figtree Gallery (Formerly the Mill Gallery)
31-35 Normanby Road, Yeppoon QLD 4703
Contact Details