Opening Doors Project MEGA DRAW (SOLD OUT)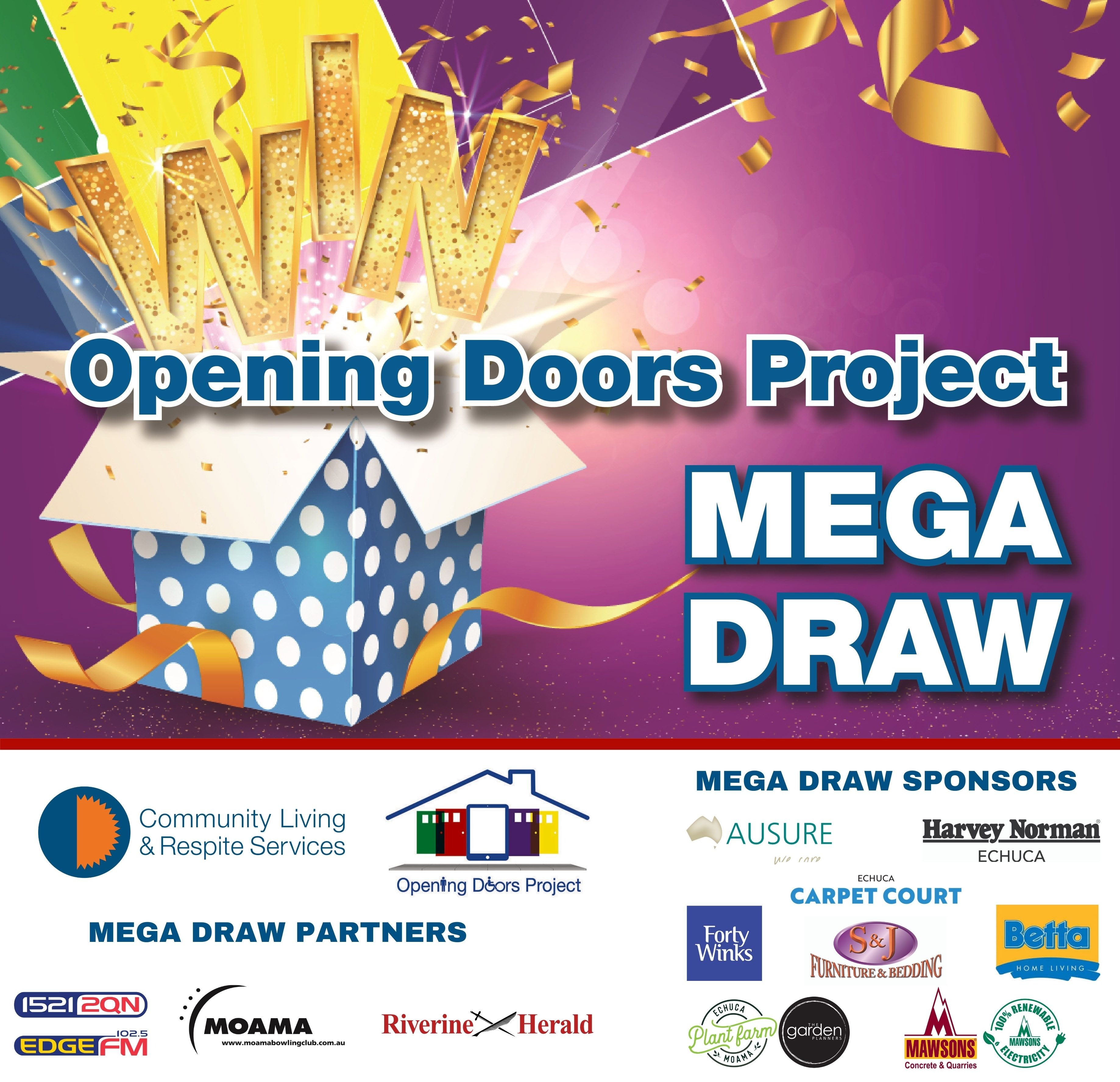 • Buy a $100 ticket in the MEGA DRAW for a chance to WIN a $10,000 Home Improvement Package
• 60 tickets for sale per month for 10 months (Feb to Nov)
• MEGA DRAW Drawn: 30 November 2021

AND as a BONUS

• Have the chance to win 1 of 3 great prizes for the MONTH your ticket was purchased.
• Maximum 600 entries in the MEGA DRAW.
• First month draw: 23 February 2021

Tickets for next month go on sale once current month's tickets are exhausted or draw date reached, whichever comes first.
Location
Online event access details will be provided by the event organiser

Contact Details