LUNCH BREAK CONCERT: Jeremy Boulton & Pastór de Lasala OAM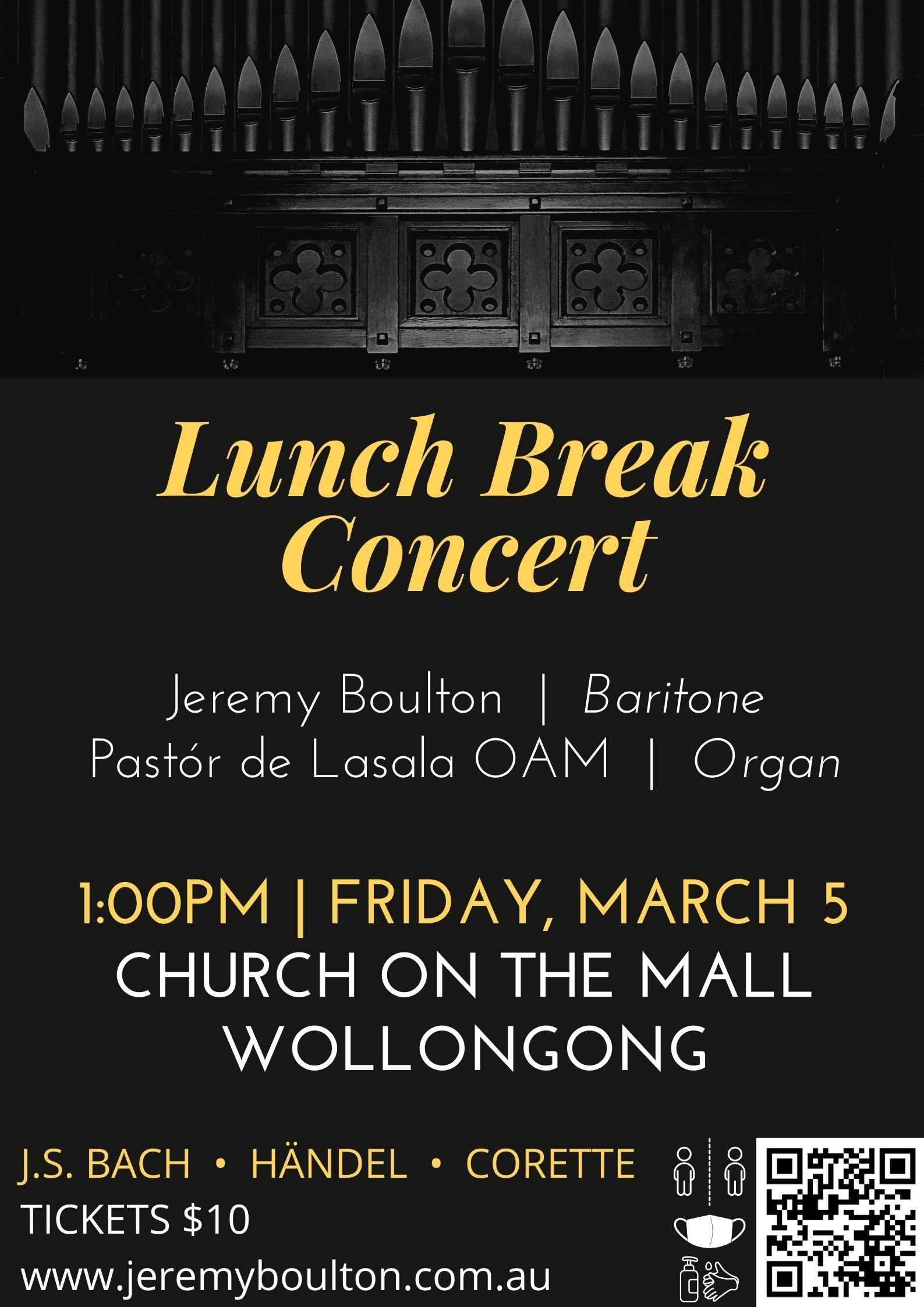 In this one-hour lunch break concert, Jeremy Boulton (Baritone) and Pastór de Lasala OAM (Organist) perform highlights from great oratorio works including J.S. Bach's 'Magnificat' (1723) and G.F. Händel's beloved 'Messiah' (1741) alongside organ works by these baroque music giants. The concert also features organ music by Michel Corette (1707-1795) and by contemporary Canadian composer, Denis Bédard.

Bookings strongly recommended. Limited capacity. Masks compulsory at this COVIDSafe event.
Location
The Church on the Mall
116 Crown St, Wollongong NSW 2500
Contact Details