HOOPAHOLICS SEPTEMBER 2021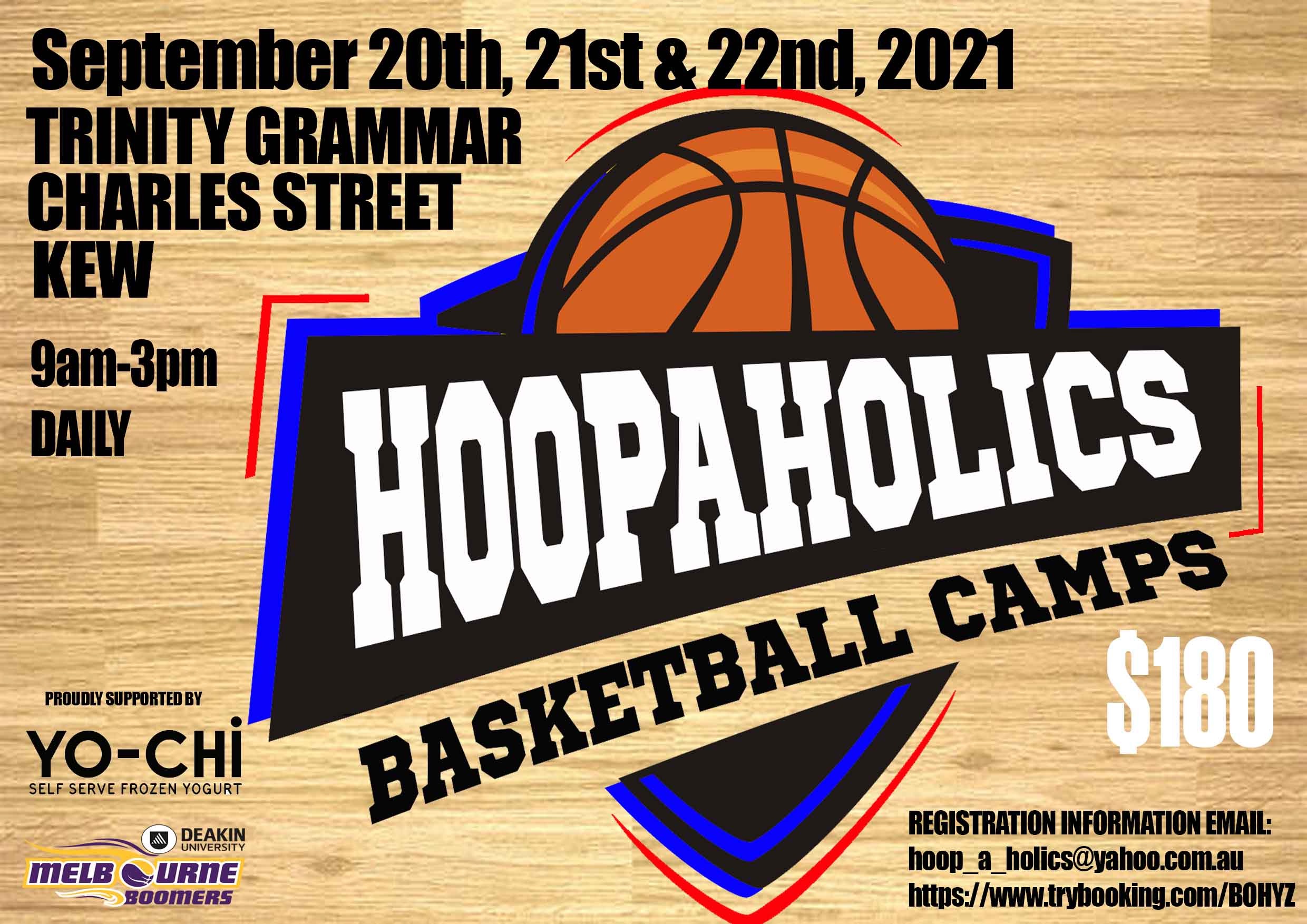 Hoop-A-Holics is a competitive, fun & challenging basketball camp for primary school aged children of all abilities.

With a coach:player ratio of at LEAST 1:10 our focus is on fun & learning. Loads of give aways, special guests & competitions as we provide a safe and engaging space for all involved to develop this skills and love of the game!

9am to 3pm at Trinity Grammar School each day.

Monday Sept 20
Tuesday Sept 21
Wednesday Sept 22

*If cancelled due to COVID 100% refunds.
Location
Trinity Grammar School
41 Charles Street, Kew Victoria