The Hobart Jazz Quartet (JAZZAMANCA AUTUMN SERIES #3)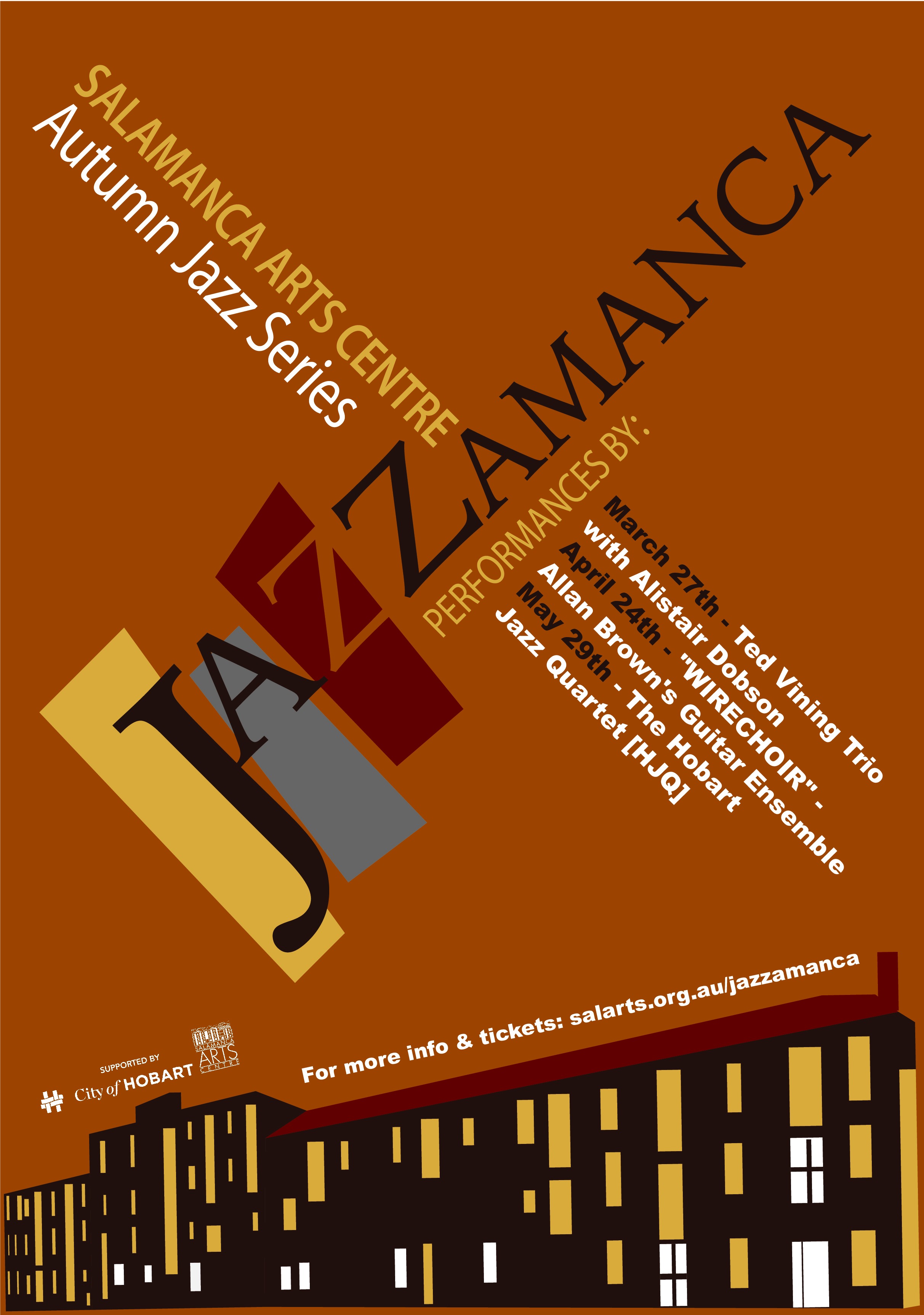 The Hobart Jazz Quartet with Nick Haywood and Kelly Ottaway
Saturday 29th May. Doors open at 7pm, performance 7:30-9:30 pm

Please join us for the final performance of the Jazzamanca Autumn Series. A series of live jazz performances to a limited audience in accordance with current Covid-19 restrictions. We've decided to space each performance, occurring on a monthly basis across Autumn 2021. Jazz, it's all about being in the room.
Location
Founders Room
Salamanca Arts Centre, 77 Salamanca Place, Hobart Tasmania 7000
Contact Details