z 2021/03 Ferrari Track & Skid Pan evening with passengers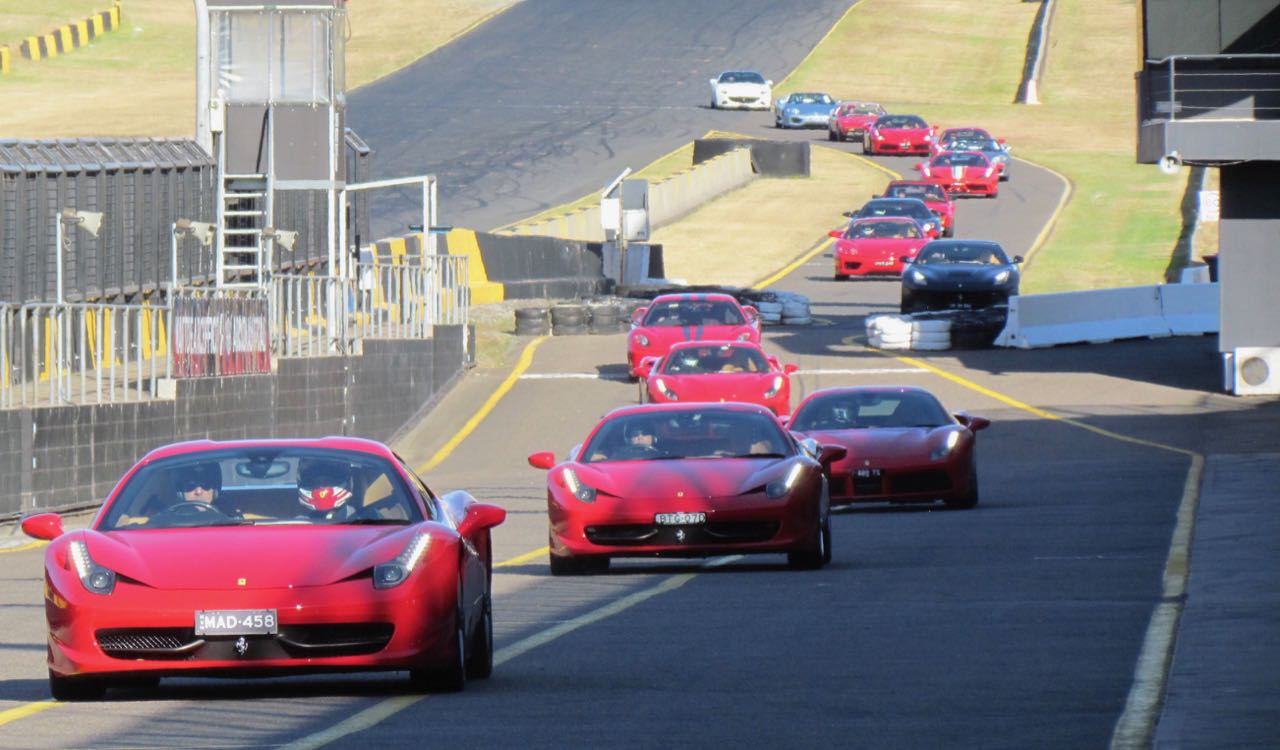 Date: Wednesday 10th March 2021
Location: Sydney Motorsport Park (SMSP), Gate A, Ferrers Rd, Eastern Creek.
Arrival time: 4.00pm-5.00pm for Check-in.
Briefing time: 5.00pm for compulsory Briefing.
Sessions: 6.00pm-8.30pm for Track sessions and Skid Pan.
Price: $390 for Main Driver and 1 Ferrari vehicle ($190 for 2nd Driver).
Passengers: Free.
Spectators: Free. Spectators are FCA members and family and their guests.
Book it: To register click

"Book Now"

at the top right of this page (allow 5-10 minutes to complete).
Passengers allowed. Drive your Ferrari on the track and/or skid pan with your passenger.
For Ferraris only, old and new, owned by Ferrari Club Members.
There will be 3 groups of drivers of approximately 10 cars each, in alternating 15 minute sessions on/off the track.
The last few sessions may be open to all drivers to maximize track time for those who want more.

Most sessions will be available to take a passenger.
Passengers must be 15 years or older, have a helmet and wear neck to wrist to ankle clothing, same as the driver.
Passengers must be pre-registered online in advance and may not drive the car unless they are registered as an optional 2nd driver.
Optional driving instruction from racing driver Renato Loberto and other expert Motokinetic instructors available for all from beginner to advanced.
The event will begin with track familiarisation with cars split into small groups with the pace controlled by an instructor in the lead car.
Optional 2nd driver allowed from the same family using the same car as a main driver and will be assigned a separate group session.
The skid pan is open all evening to Ferraris. Only 1 car on the skid pan active at anytime.
Ferrari Sydney / North Shore authorised service technicians and service van will be at the track to assist.
Due to Covid19 the logistics are very different:
- Registration is done online before the event
- Scrutineering is online by the owner before the event
- Registration online will take you 5-10 minutes but avoids paperwork at the event
- Outdoor Cafe open 6pm-7.30pm (Pay on the day)
- Spectators limited to FCA members & family and their guests.
- 2 cars per double or triple garage (versus 4 - 6 cars)
- Briefing will be held outdoors
- Complimentary PPE / face masks required when driving with instructors
- Social distancing observed by all attendees
- Contact tracing procedures will be managed by the Covid supervisor

PLEASE NOTE: Due to Covid19 any spectator attending must register for the event.
IMPORTANT - Booking - Step 1: ​​​​​Do you have a Motorsport/CAMS Speed License or AASA License?
If not, then before Step 2 below, please purchase this $35 AASA "Day Licence": www.aasa.com.au/licences/day-event-licences/
Event type = "Circuit", Event name = "Ferrari Club Track Evening", Event date = "10 March 2021".
Alternatively get a 1 year $143 Motorsport "Speed License" and your ID number to login is your new license number: www.motorsport.org.au/register

Booking - Step 2: Press "BOOK NOW" at the top of this screen.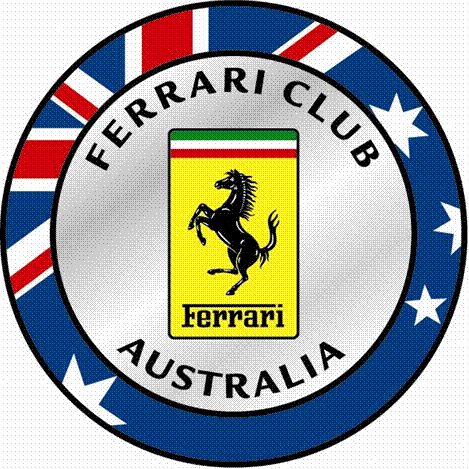 Terms & Conditions:

Once your application to attend the Track Evening has been submitted within this TryBooking system, the acceptance is subject to final approval solely at the discretion of the Ferrari Club Australia. Should your booking not be approved by the Ferrari Club Australia then your money for this booking will be refunded.

We will provide an Indemnity form on arrival at the track for your Passenger(s) to sign.

This event is being held under the AASA Competition Rules and the Supplementary Regulations of the track meeting of which this entry booking form is a part.
AASA Competition Regulations can be found at the website: https://aasa.com.au/event-information/general-regulations/
Supplementary Regulations can be downloaded for the event here: https://1drv.ms/b/s!AunIzOHIVGqSgeBT1v1VHNpaRunNDQ?e=BcJUcH
Once the event is fully subscribed, no further entries will be accepted.
No refunds for cancellations less than 7 days prior.
If you have any further questions please contact Grant Urbani by email: grant@urbani.id.au
Ferrari Club Australia NSW/ACT Contact Details:
Event inquiries & bookings & membership:
Simon Maxwell, NSW State Representative 02 9221 1222
Motorsport inquiries & scrutineering questions:
Grant Urbani, NSW Motorsport Manager 0466 345 457
Clerk of Course for the Track Evening:
Chris Deering, NSW Secretary 0417 169 008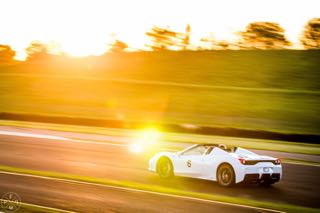 Get directions