The 7 Comedians Show at Stonecutters Ridge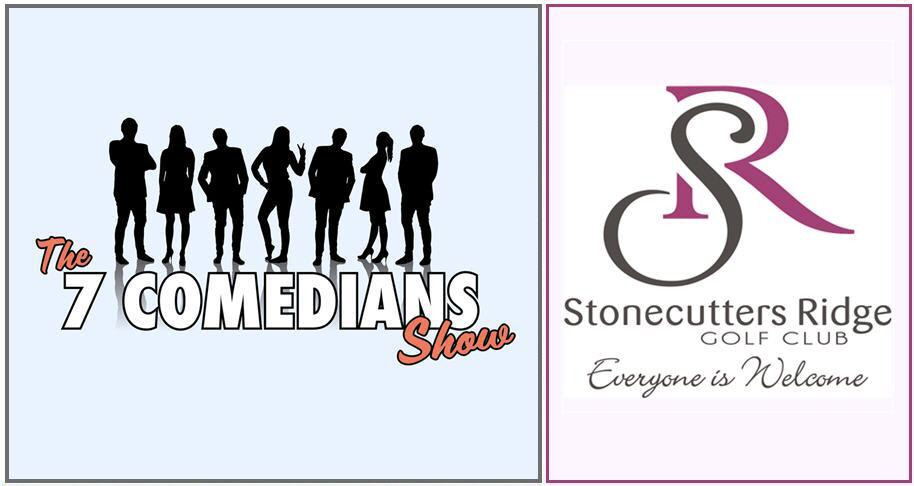 Now in its fifth year of sold out shows, the 7 Comedians Show is returning to Stonecutters Ridge Golf Club in Colebee.
Previous shows sold out online before they opened so get your tickets NOW to avoid missing out and join us for a great night of laughs!
DATE & TIME
Saturday, 20th March, 2021 9.00 pm - ON SALE NOW
Each show we have 7 different comedians performing diverse comedy material. There's a great mix, making this show an ideal night out for couples or groups.
Stonecutters Ridge Golf Club

86 Stonecutters Drive,
Colebee,
Sydney New South Wales 2761
DINNER AT THE VENUE
Come and enjoy dinner at The Ridge Brasserie before the show.
The venue is open for
dinner
before the show. You can view the menu here.
All ticket holders must book their dinner reservations via the booking form for for this event. Please don't contact the club direct for your dinner booking.
Please note that our shows are for audiences aged 18+
Capacity is strictly limited to 70 tickets for this event.
The show is almost guaranteed to include some colourful language and adult themes.
TO BOOK
Please click on the 'BOOK NOW' button at the top of this page.
By booking tickets for this show, you agree to comply with the venue's requirements and NSW Law to manage COVID-19 protection for you, other patrons and venue staff. These include:
Not attending if you feel unwell.

Registering your contact details on entry to the venue.

Sanitising your hands regularly (hand sanitiser provided).

Only drinking when seated.

Not mingling between tables.

Observing social distancing while on the premises (including outside).
Contact Details