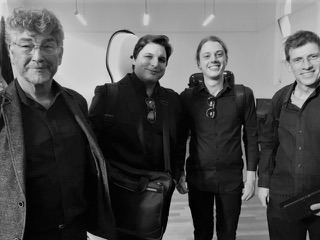 PHANTASY in F# minor by Frank BRIDGE

Composed in 1910 for annual prestigious Cobbett Competition
held to encourage young British composers to write Chamber music.
Work is a like an English pastoral Midsummer Day's Dream.


PIANO QUARTET No 2 in A major Op 26 by Johannes BRAHMS

Completed in 1861 and premiered November 1863 in Vienna with Brahms playing the piano.
Influenced by Franz Schubert it is the longest of Brahm's chamber works.
He also arranged it for 2 pianos.
Location
St John's Anglican Church
379 Halifax St, Adelaide South Australia 5000
Contact Details