Theology and the university: queen of the sciences?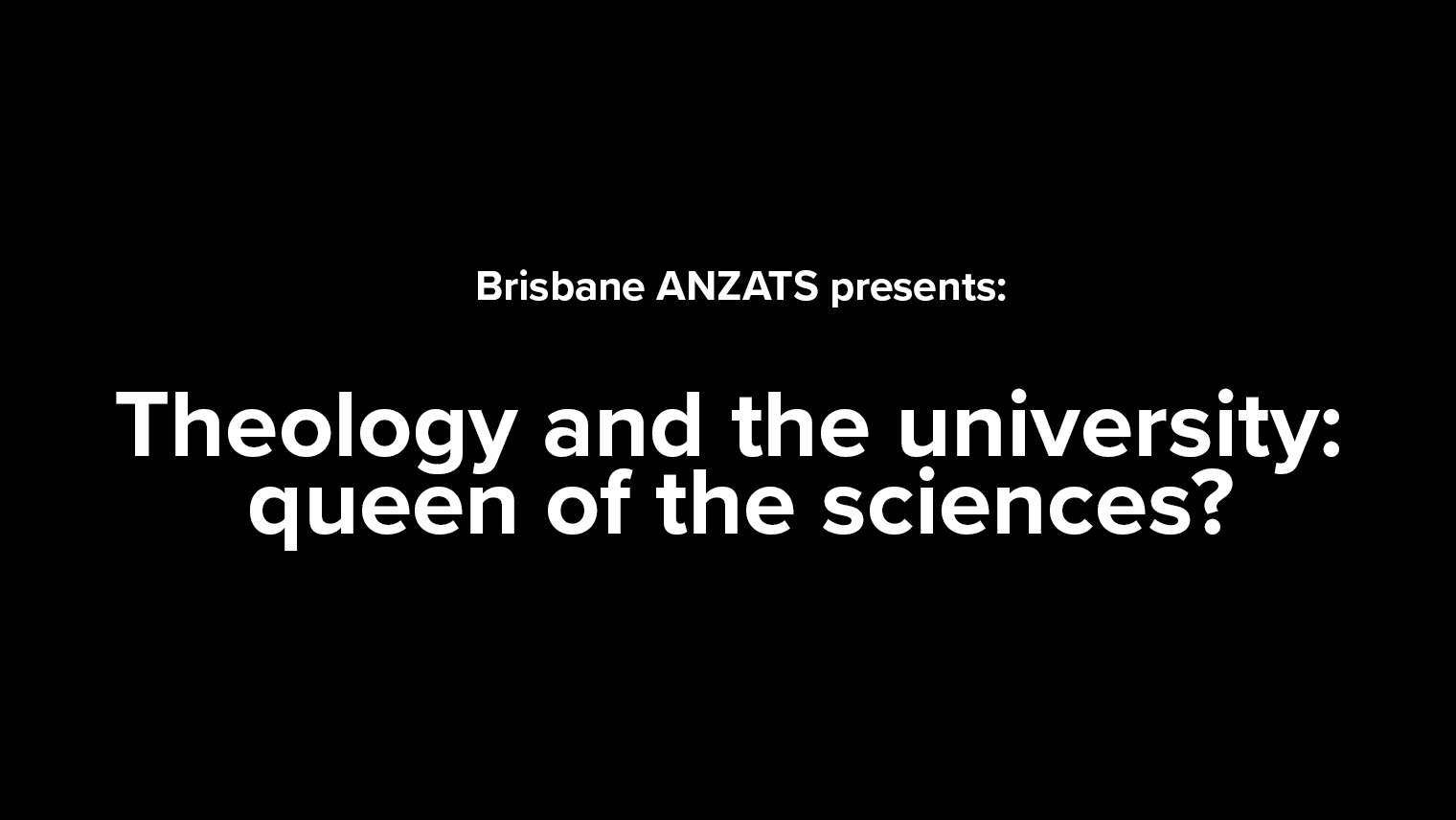 This seminar will feature papers and discussion by three Brisbane theologians on the question of theology's place in the university. The papers will be responding to essays on this topic by John Webster and Linn Marie Tonstad.
followed by a 30-minute afternoon tea.
Speaker bios:
Bruce Pass is Director of Postgraduate Studies and Lecturer in Christian Thought and History at the Brisbane School of Theology. Bruce holds a doctorate in systematic theology from the University of Edinburgh. His scholarly interests lie chiefly in the areas of classical dogmatics, theological ethics, and continental philosophy. He is author of The Heart of Dogmatics: Christology and Christocentrism in Herman Bavinck and translator (from Dutch) of On Theology: Herman Bavinck's Academic Orations.
Janice McRandal is director of the Cooperative, a centre for public theology in Brisbane. Janice is a feminist theologian who works with critical theory to explore themes of systematic theology alongside politics and popular culture. Her publications include Christian Doctrine and the Grammar of Difference and Sarah Coakley and the Future of Systematic Theology. She is currently completing a book on doctrine and sport.
Ben Myers is director of the Graduate Research School at Alphacrucis College, and a research fellow of Charles Sturt University's Centre for Public and Contextual Theology. His books include Milton's Theology of Freedom, Christ the Stranger: The Theology of Rowan Williams, and The Apostles' Creed: A Guide to the Ancient Catechism.
Location
Alphacrucis College - Brisbane Campus
48 O'Keefe Street, Wooloongabba QLD 4102
Contact Details