SETA TENNIS ACADEMY UTR PERFORMANCE HOLIDAY CAMP
SETA Tennis Academy are running a Performance holiday camp & UTR verified Match play specifically for JT tennis tournament players or those looking to start playing tournaments.

Come to our state of the art tennis club in Beaumaris and take your game to the next level.
Open to tournament level players with a UTR of between 0 and 10 (UTR 0-3.9, 4.0-6.9, 7.0-10.0). You do not need to be coached at SETA Tennis to participate. Option to enroll in individual or multiple days.
If you're unsure if your child is appropriate for this camp contact Daniel on 0405 520 762 or admin@setacademy.com.au.
WEEK 1 - Tues 6th - Fri 9th April
WEEK 2 - Mon 12th - Fri 16th April

12noon-3.30pm
WEEK 1: $220 FOR 4 DAYS OR $60 PER DAY
WEEK 2: $250 FOR 5 DAYS OR $60 PER DAY
Schedule -
11:45am, Arrive.
12:00pm to 1:45pm - Warm-up & Athletic Development, on-court training
1:45pm to 2:30pm – Break with pre-match strategy and post-match analysis
2:30pm to 3.30pm - 1 UTR verified Singles Match
UTR Verified Singles Match Format - Best 2 of sets with first to 10 point match tiebreaker at 1 set all. - Singles match-ups will be based on UTR & maximising variety (i.e. where possible not playing regular training partners and not playing the same person across different camp days).
Afternoon tea is provided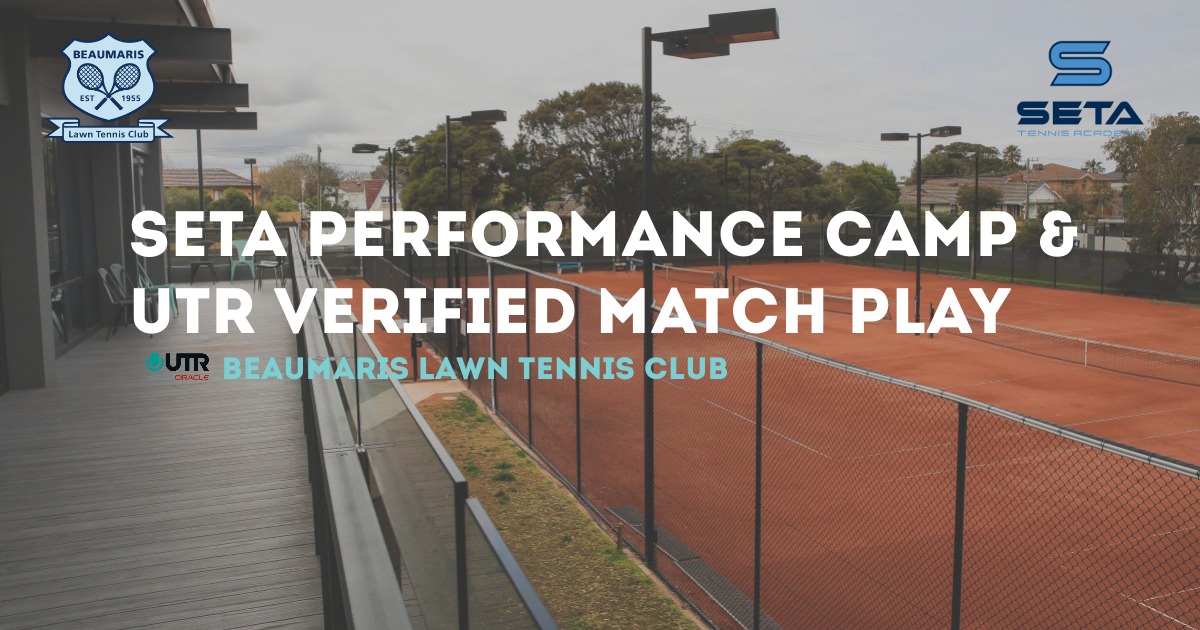 Location
The Beaumaris Lawn Tennis Club
Banksia Reserve, Cnr Tramway Pde & Cromb, Beaumaris Victoria 3193
Contact Details