Flying Mallets - Chamber Music concert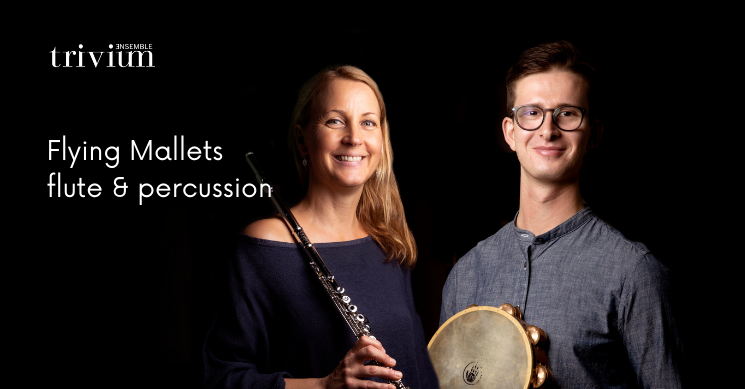 A fusion of the world's two oldest instruments, Ensemble Trivium presents an exhilarating afternoon of virtuosic music for flute and percussion.
Enjoy music by legendary composer Lou Harrison, J.S. Bach, NZ composer Gareth Farr and percussion wizards Casey Cangelosi and Payton MacDonald.
Come and join them at the gorgeous heritage listed Montville Village Hall in the Sunshine Coast Hinterland.
Prepare yourself for a whirlwind of fast fingers and flying mallets!
Stay for complimentary afternoon tea (homemade cakes) and a chat afterwards.
Artists:
Monika Koerner | flute
Jacob Enoka | percussion
www.monikakoerner.com/ensemble-trivium
Duration ~ 60mins.
Location
Montville Village Hall
137 Memorial Cl, Montville QLD 4560
Contact Details