LIGHTS OUT AND DANCE, MAGNETIC ISLAND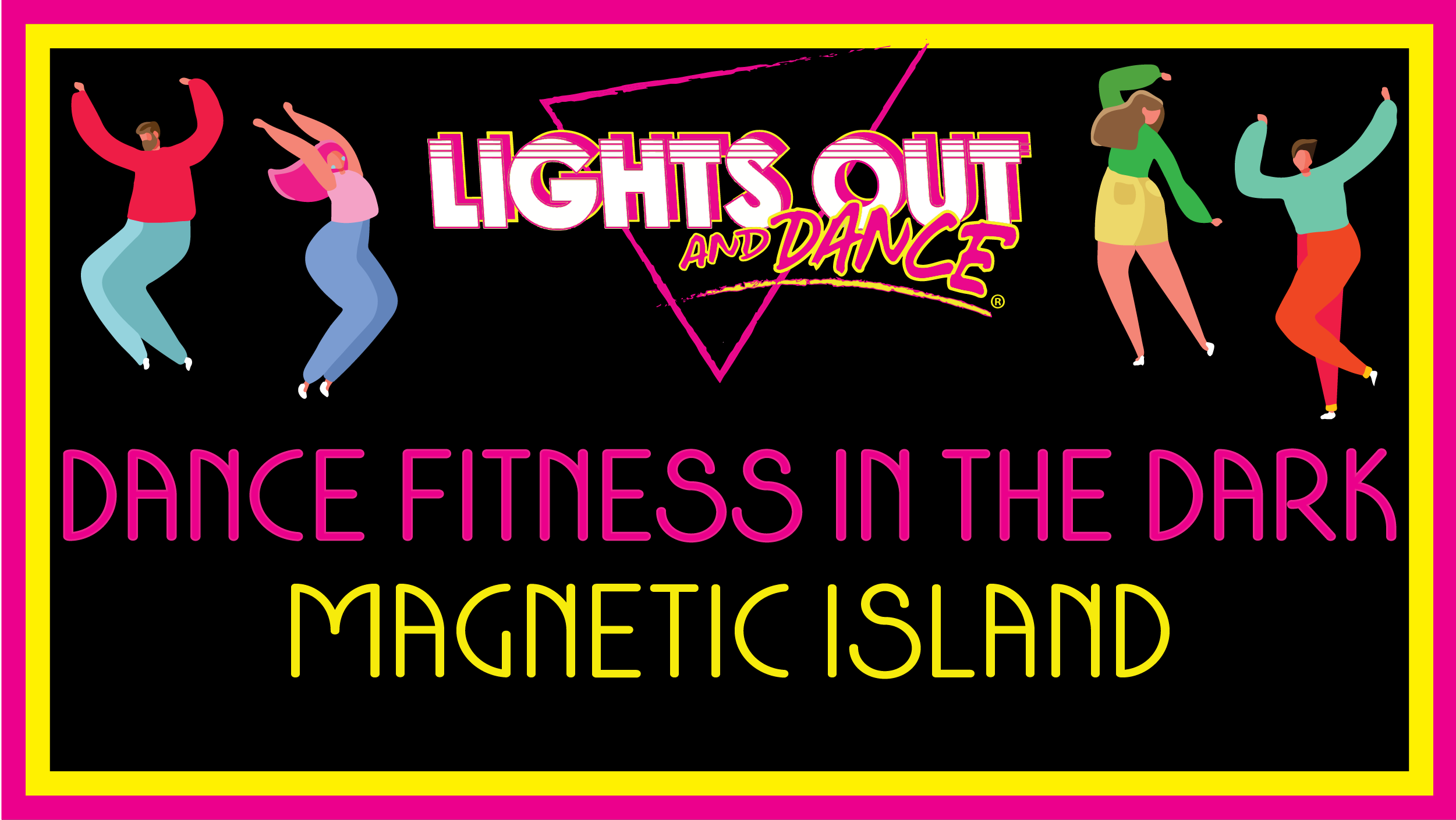 🖤 DANCE FITNESS IN THE DARK 🖤

Welcome to Lights Out And Dance, your new favourite thing to do each week!
Lights Out And Dance is your' me time' each week to unwind, de-stress, have fun, get fit and just DANCE!
Leave your stresses at the door, get those endorphins pumping and treat yourself to a fun weekly dance
This is your dedicated space to bring dancing joy into your lives with your very own dedicated weekly dance fitness in the dark session.
💥 CONTACT TRACING INFO REQ'D AT TIME OF BOOKING FOR EACH TICKET HOLDER -NAME, PHONE, EMAIL REQUIRED.
💥 NO TRANSFERS OR REFUNDS
💥 IF YOU ARE BOOKING FOR FRIENDS, PLEASE ENSURE THEIR FULL INFORMATION IS PROVIDED.
💥 HAVE THE PERFECT DANCE FLOOR BANGER? DROP IT INTO OUR TRIBES SONG BOX HERE!
💥 WANT TO KNOW WHAT TO WEAR, WHAT TO BRING OR ANYTHING ELSE? ALL THE ANSWERS TO ALL YOUR QUESTIONS CAN BE FOUND ON OUR WEBSITE!
Lights Out And Dance acknowledges honours and values the traditional custodians and families of the lands upon which we dance, the Wulgurukaba people. We acknowledge and pay respect to their Elders past present and emerging, and extend that respect to other Aboriginal and Torres Strait Islander peoples.
Location
The Active Centre
2/60 Kelly Street, Nelly Bay QLD 4819
Contact Details