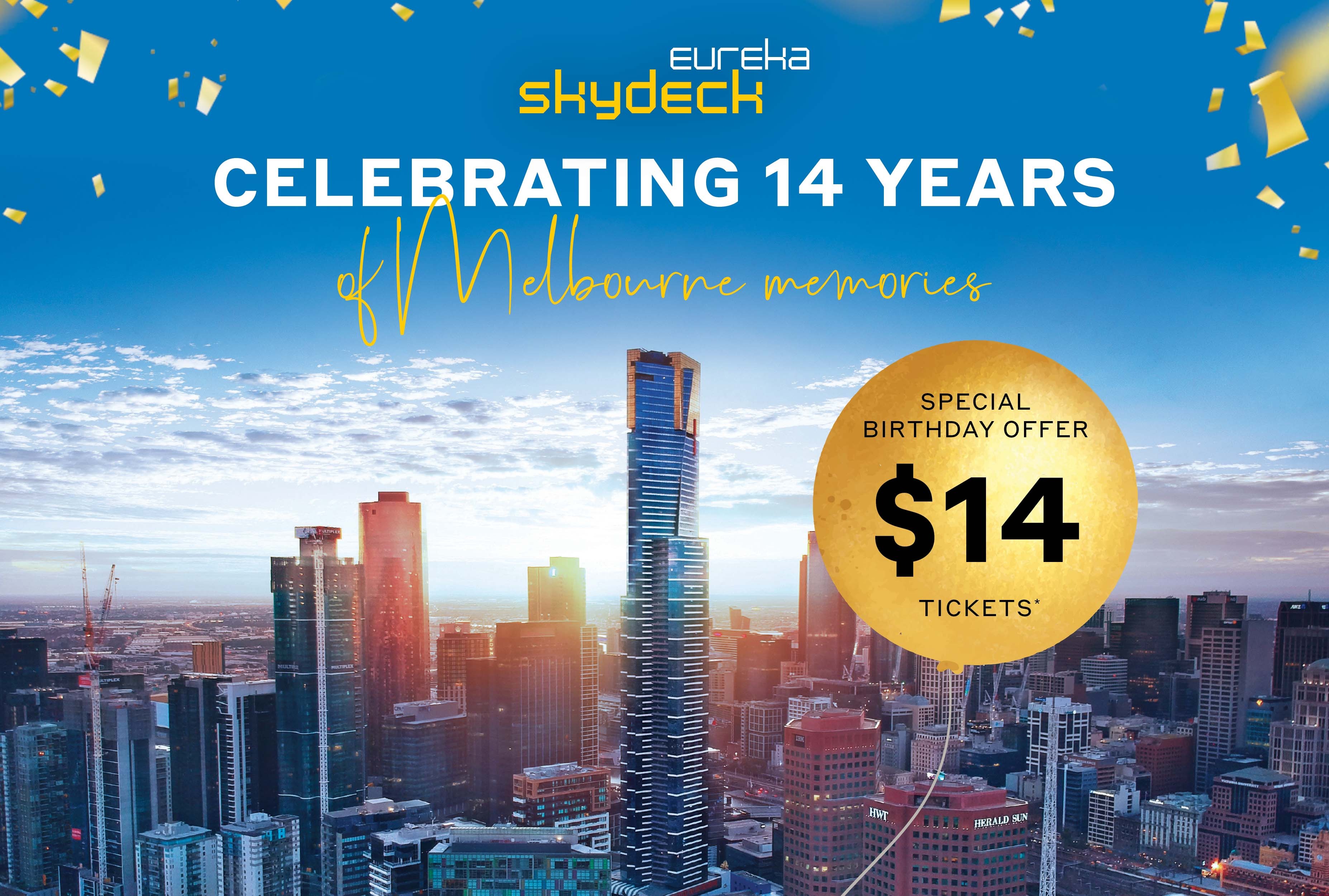 Thank you for celebrating with the Eureka Skydeck.

E

ureka Skydeck is celebrating 14
Years of Melbourne Memories and as a special gift to you we are offering $14 Skydeck Entry tickets*. What better way to reconnect with the city you love!
Purchase tickets for yourself or as a gift for family and friends.
Tickets are on sale from
Wednesday May 12th to Wednesday May the 26th 2021
.
(EXTENDED DUE TO POPULAR DEMAND UNTIL MAY THE 31st 2021!!!!!!!)
A 50 cent booking fee applies per ticket, tickets are strictly valid until 30th of November 2021, no refunds or extensions.
See Terms and Conditions and Frequently Asked Questions link below.
TERMS AND CONDITIONS
Click here for
Terms and Conditions
Click here for
FAQ'S
TICKET VALIDITY
, strictly no extensions
LOCATION
Eureka Skydeck
7 Riverside Quay, Southbank VIC 3006