Bettine McCaughan Scholarship 2021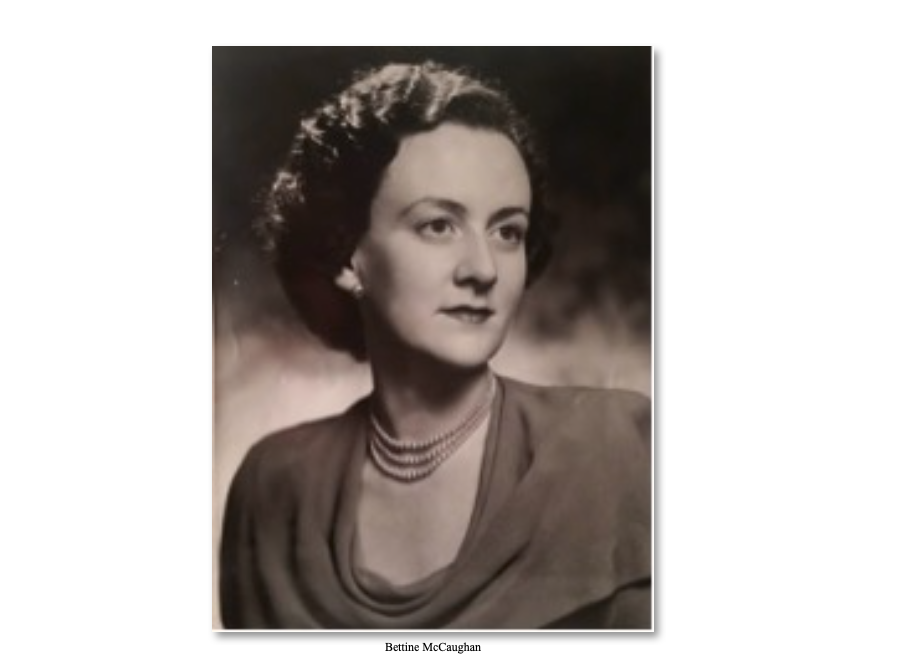 This is the official entry form of the Bettine McCaughan Memorial Scholarship (BMS). Entries open on 21 May 2021.
The recipient will receive an award scholarship of $5,000*.
ANATS Victoria will also award an encouragement award of $500 to a finalist showing exceptional promise
In Bettine's own words, this scholarship is to be awarded to 'the most deserving student' to be spent in 'the pursuit of excellence' of classical voice.
The scholarship is open to any Australian resident 26 and under as of 13 June 2021.
"Bettine McCaughan OAM became one of the most sought-after teachers of singing in Melbourne and nationally. Her success was obvious. She trained six Sun Aria winners: Jonathan Summers, Carole McKenzie, John Fulford, Kathleen Connell, Frank Fabris and Rosemary Boyle. A multitude of singers who are singing professionally around the world today, and many others who have begun singing and music teaching careers, regard Bettine McCaughan as their inspiration and mentor. Bettine also taught at the Melba Conservatorium and her relationship with its director, Joan Arnold AM, continued to be a life-long friendship. Bettine and Joan were closely involved in establishing the Australian National Association of Teachers of Singing (ANATS) which flourishes today. Bettine became a life member of the Lieder Society of Victoria and adjudicated singing competitions all over Australia. She was a compassionate person and supported many charitable organisations. Although Bettine's passing has marked the end of a fabulous era, her melody continues to linger."
Eulogy for Bettine by David Ashton-Smith, 2016.
TERMS and CONDITIONS: https://www.anats.org.au/bettine-mccaughan-scholarship
COVID-19 advisory changes to the TERMS & CONDITIONS
Selection Process Stage 1:
Video recording (DVD, USB drive or streaming video) showing the performance of one aria (from opera or oratorio) and one Art Song/Lied by the applicant; the two items must be in different languages. Please provide a video of reasonably high quality with real piano/orchestral accompaniment
Curriculum Vitae outlining previous musical/vocal training and experience
Written statement of approx. 500 words outlining how the scholarship money would be spent
Applications must be received by Friday 31 July 2021
Finalists will be chosen from the video submissions by 3 adjudicators
All applicants will be notified of the outcome of Stage 1 by Friday 6 August
For 2021 the adjudicators are David Ashton-Smith, Margaret Dalglish, and Wendy Todd
The applicant must not have had personal teaching contact with a member of the adjudication panel for a minimum period of six months prior to the competition.
Selection Process Stage 2:
Selected finalists will be asked to make a new video.
The video must be continuous and unedited.
The video must be as follows: the two pieces from Stage 1 and one other contrasting item from the classical voice repertoire.
The 3 items are to be performed with an accomapnist (recorded piano accompaniment will be accepted if necessary)
There is no prescribed number of finalists.
The winner of the scholarship ($5000) and the ANATS Victoria prize ($500) will be announced on Sunday 5 September.
Previous winners: 2018 Michelle McCarthy, 2019 Cassandra Wright
* funded by the Bettine McCaughan Scholarship Trust.
Copyright © 2019 Australian National Association of Teachers of Singing, All rights reserved.
The entry fee for the scholarship is $30
Click on BOOK NOW to submit your application
Location
St Peter's Anglican Church
1030 Whitehorse Rd, Box Hill VIC 3128
Contact Details