Brisbane Pride Choir | Stronger Together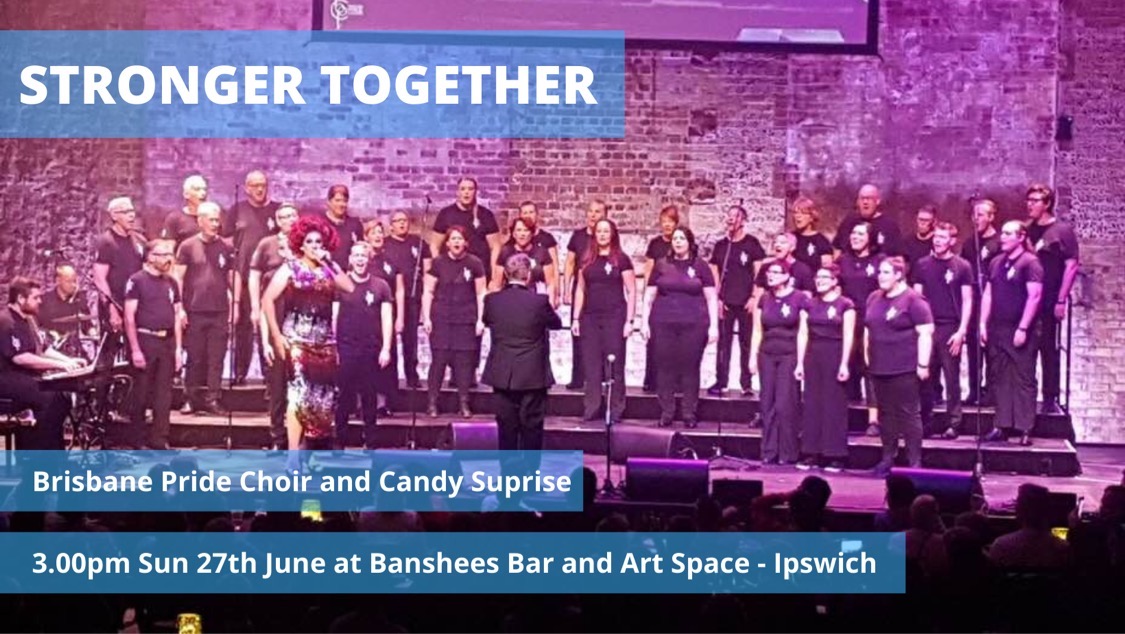 Join Brisbane Pride Choir as we celebrate the importance of connection, being together and resilience. Enjoy songs emphasising our connection to one another and the importance of home and being true to ourselves. As well as singing, we will share some stories from choir members with special guest Candy Surprise.

Tickets are limited.
Location
Banshees Bar and Art Space
131 Brisbane Street, Ipswich Qld 4305