Old Worlds New Worlds Other Worlds - Art Workshop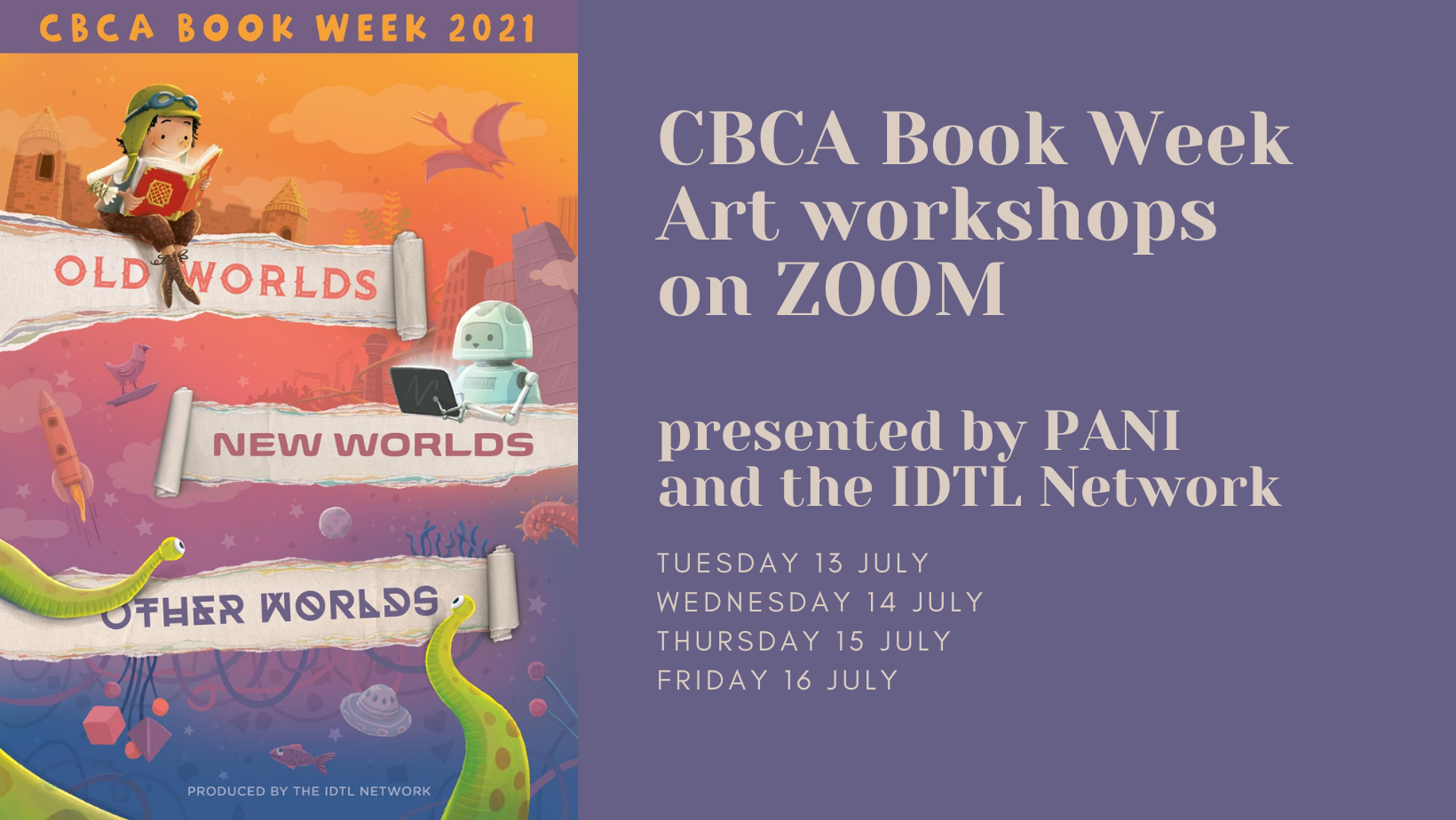 CBCA Book Week Workshops presented by IDTLNet and PANI. Join Lee FullARTon, Megan Gaynor and Susanne Kelly for a fun filled afternoon in a Creative World!
Based on the 2021 CBCA shortlisted books the team will step you through creative responses to a variety of selected picture books, show and tell and display ideas for this year's book week theme Old Worlds New Worlds Other Worlds to inspire your classroom, library or school's Book Week celebrations. Online via ZOOM, 4:00-5:15pm $35
For Librarians, Teacher-Librarians, Primary School Teachers, Prep Teachers, Art Teachers, Teacher Aides, Pre-Service Teachers and After School Coordinators
• Hands-on art activities and comprehensive notes
• Demonstrations and discussion
• Library and classroom display ideas
• Professional Development Certificate for participants
• Talented Visual Art Specialists to guide you through
The ZOOM link is in your booking confirmation email. Please do not share with others.
Begin to log in from 3:50 PM. Your host Jenny Stubbs will let you in. The workshop will begin promptly at 4 PM.
Please contact Jenny (M: 0409 266 786 or email info@idtl.net.au) on the day if you have any issues connecting to the Zoom Workshop.

The week prior to the workshop event you will receive the workshop notes and materials list.
You may wish to organise your materials to work alongside us as we create and demonstrate the activities.

Please visit IDTLNet Shop https://shop.idtl.net.au/ to purchase the annual CBCA Book Week Activity Book created by the IDTL Network. This book is only available as a PDF and contains some of the art ideas covered in this workshop plus much more covering the CBCA Book Week theme and shortlsited books.
Location
Online event access details will be provided by the event organiser

Contact Details