Peaceful mind, peaceful life HDC Tamworth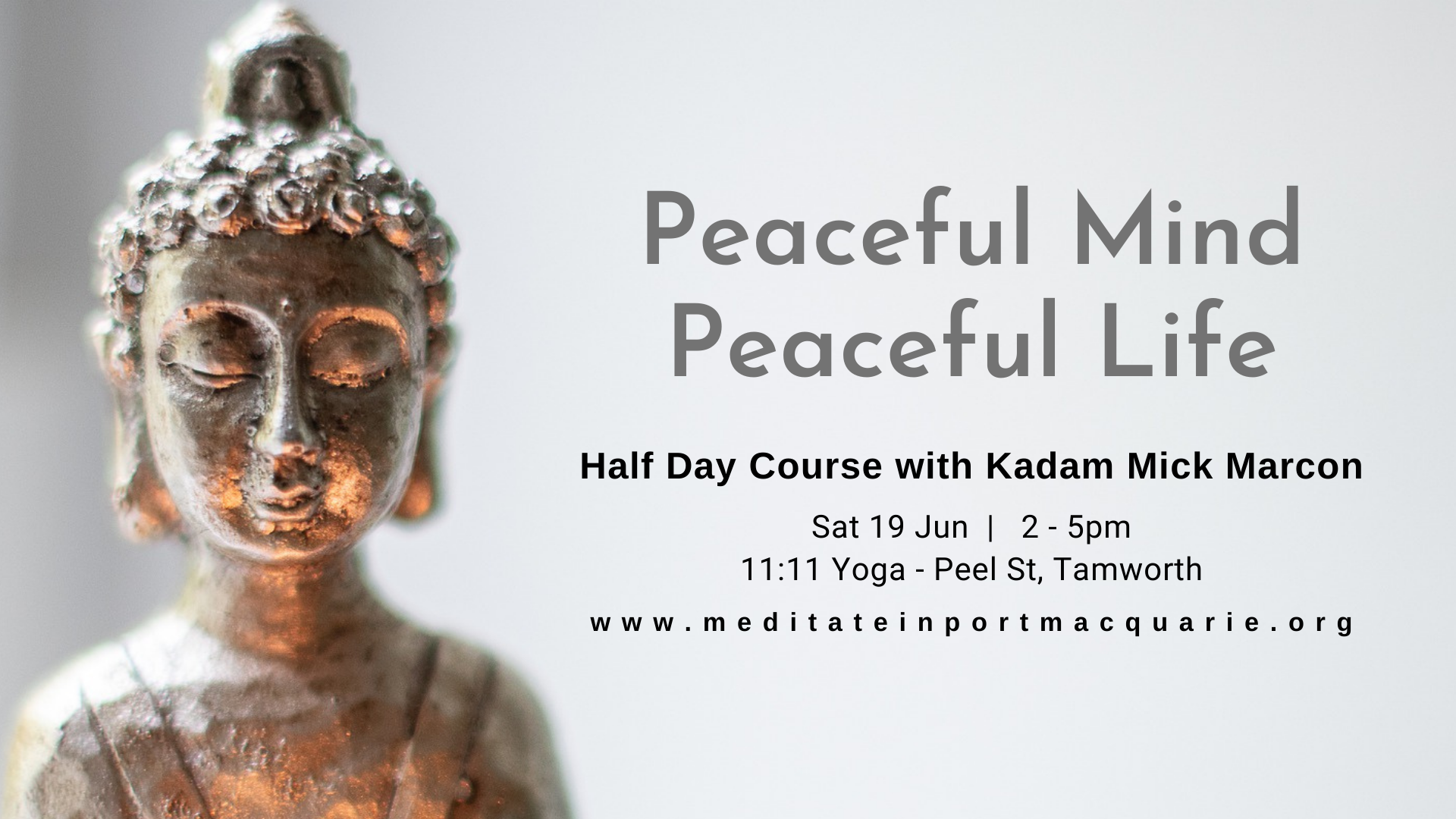 Happiness depends upon the mind. The main cause of happiness is inner peace. By learning how to develop and maintain a peaceful mind all the time, we will be able to remain happy, peaceful and free from worry and stress all the time. On this half day course, discover how to connect through meditation with your potential for inner peace.
Everyone welcome, no previous experience required.
Location
11:11 Yoga Tamworth
277 Peel Street, Tamworth NSW 2340