The Substitutes Featuring Barry Smith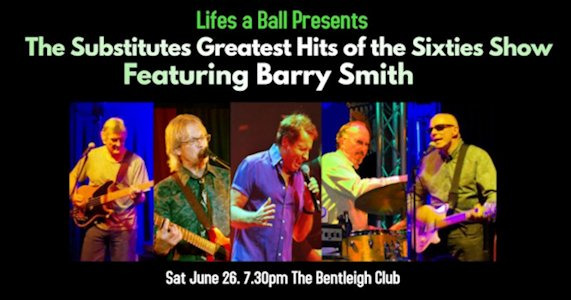 The Substitutes featuring Barry Smith will be playing 40 of the most popular songs from the 60s
If you are a non believer we will have DJ music in between the sets to keep you happy
This is the perfect place for a fun night out – Classy ambience, BIG DANCE FLOOR & GREAT ALFRESCO.
IF YOU ARE SINGLE!!!
OUR FUN ICEBREAKER CARDS WILL HAVE YOU MINGLING IN NO TIME.
And best of all. Lots of fun singles just waiting to meet you.
Saturday 30 October 2021 7:30 PM - 11:55 PM (UTC+10)
Location
The Bentleigh Club
33 Yawla St , Bentleigh VIC
Contact Details