Old Scholars' Annual Dinner 2021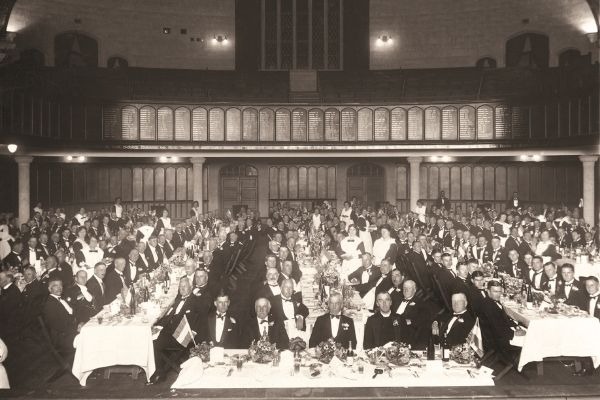 The Annual Dinner is a Saints tradition dating back to 1864 and this year's event will be held in the Memorial Hall at St Peter's College on Saturday 17 July.

Join us for SPOC's night of nights and celebrate with members of the Saints old scholar community.
Enjoy a three course dinner and a 4.5 hour beverage package including a selection of premium Hewitson wines, beer and soft drinks.
Dress code: Dinner or lounge suit
Location
The Memorial Hall
St Peter's College, St Peters SA 5069