NOASIS & FLUORESCENT ADOLESCENTS Thursday 23rd December 2021 (SOLD OUT)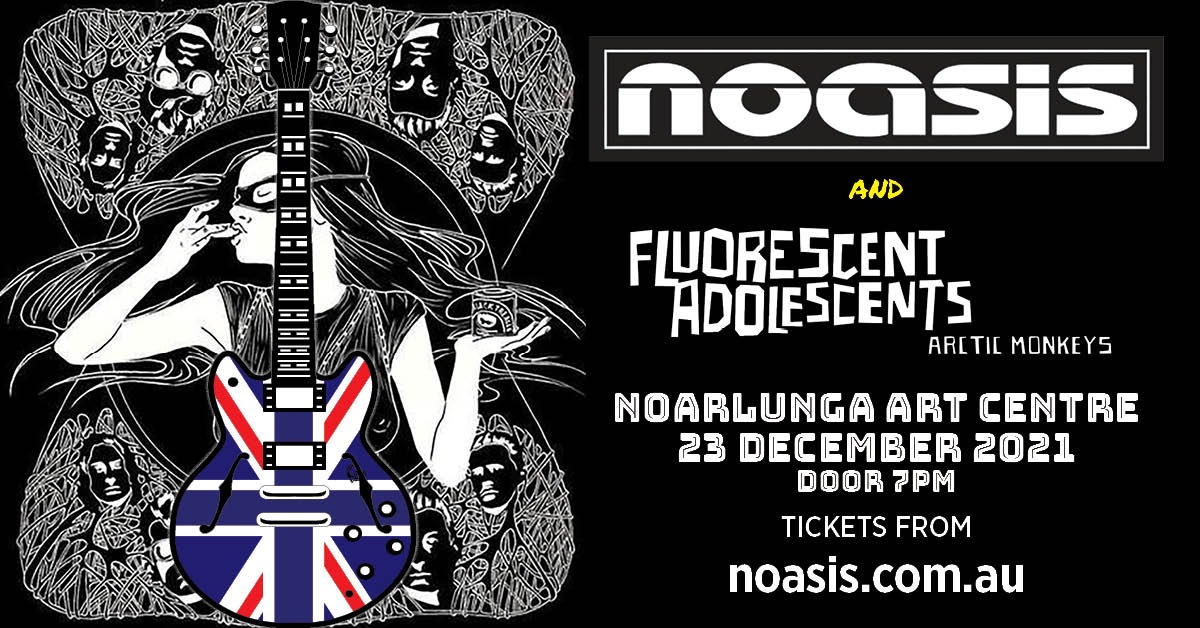 A tribute to two of England's biggest bands in one monumental show right here at the Noarlunga Arts Centre South Australia.
Bringing two massive bands crashing together with more swag than anyone can handle.
Oasis dominated the rock scene through the 90's and early 00's and The Arctic Monkey's were hailed as the first band to use social media to gain traction. 2 consecutive #1 singles in 2005-06 threw them into the fast lane across the world for the next seven years.
Thursday 23 December 2021 7:00 PM - 11:45 PM (UTC+09:30)
Location
Noarlunga Arts Centre
22 Gawler Street, Port Noarlunga South Australia 5167
Contact Details