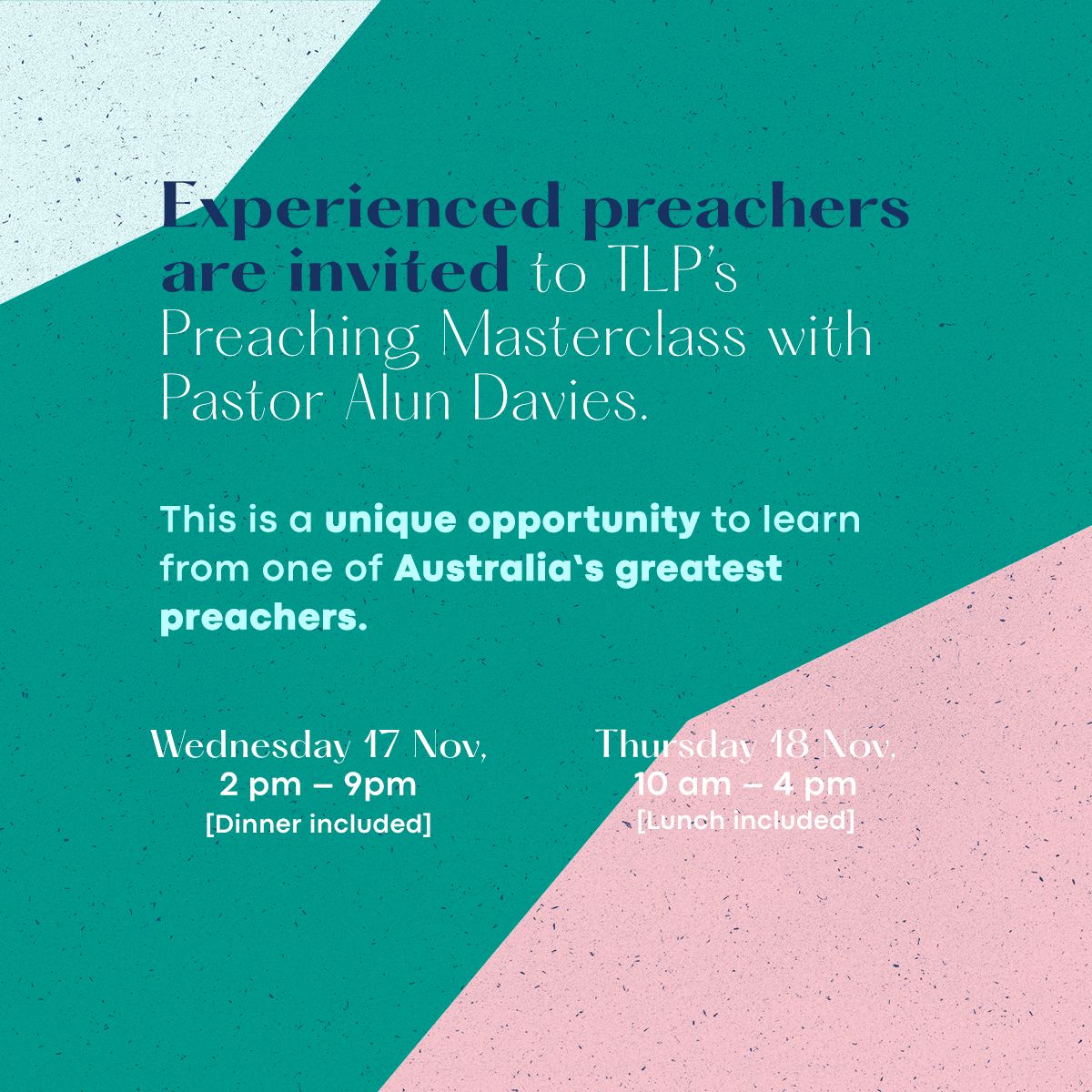 Transform your preaching from good to powerfully prophetic and life-changing.

Experienced preachers are invited to TLP's "Preaching for a Change" Masterclass with Pastor Alun Davies in Nov 2021.

This is a unique opportunity to learn from one of Australia's greatest preachers. Join us for two days that will transform your preaching and your church.
Preaching for a Change Masterclas
17-18 Nov 2021
Alphacrucis College – Sydney Campus, 30 Cowper St, Parramatta, NSW
Wednesday 17 Nov, 2 pm – 9pm (Dinner included)
Thursday 18 Nov, 10 am – 4 pm (Lunch included)
About Alun Davies
Pastor Alun Davies has over 40 years of pastoral and ministry leadership experience. Alun has church planted, led large churches and Christian organisations. He has served as President of Australian Christian Churches Missions and International Relief, and on ACC State and National Executives.