Managing Avocados with less water - Childers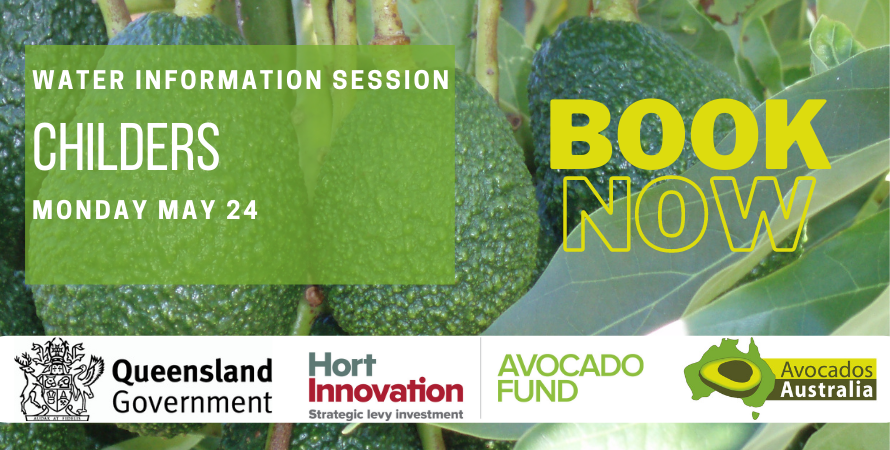 This information session will focus on managing avocados with less water. Hear from Jeremy Giddings (VicAg) about the decisions needed to maximise viability during low water situations and hear Phillip Mansell's personal experiences with managing a horticultural property through a long-term drought.

You can find the full agenda here: https://avocado.org.au/events/upcoming-events/.
Location
Paragon Theatre
75 Churchill Street, Childers QLD 4660
Contact Details