[SMARTennis DTC Tennis Clinic]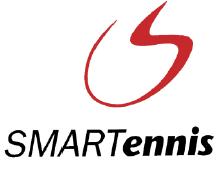 We are running a 3 day Holiday Program at the Dingley Tennis Club
DATE: Monday 28th June - Wednesday 30th June
TIME: 9 am - 12 noon daily
COST: $180
DTC Junior & Hotshots Members will recieve a $30 discount refunded on the first morning of the clinic.
Every participant will receive a complimentary DTC Dingoes hat at the commencment of the clinic.
N.B. Thursday is in reserve in case a day is lost to bad weather. If Thursday is not suitable then a credit day will be given for use over the next 6 months at a SMARTennis DTC clinic. No refunds are given if not able to attend the Thursday make up day or another day at a Clinic within the next 6 months. Thanks for your understanding.
All pupils will have tennis based fun, tutition, games and activities in a caring and friendly enviroment.
Final Day Prizes (including a full size tennis racquet), complimentary BBQ plus drinks to be had.
Limited snacks will be provided (due to Covid 19) and your child needs to bring a water bottle.
Please dress children in appropriate clothing for the conditions and sunscreen needs to be applied prior to days start by parents/guardians.
Individual days are available on request if numbers allow. Cost for individual Clinic days is $60 per day. Contact Andrew directly to organise.
For any additional information please feel free to contact Andrew on 0433 339 491.