Banquet and Fellowship with The King of Glory - BFKG (Free)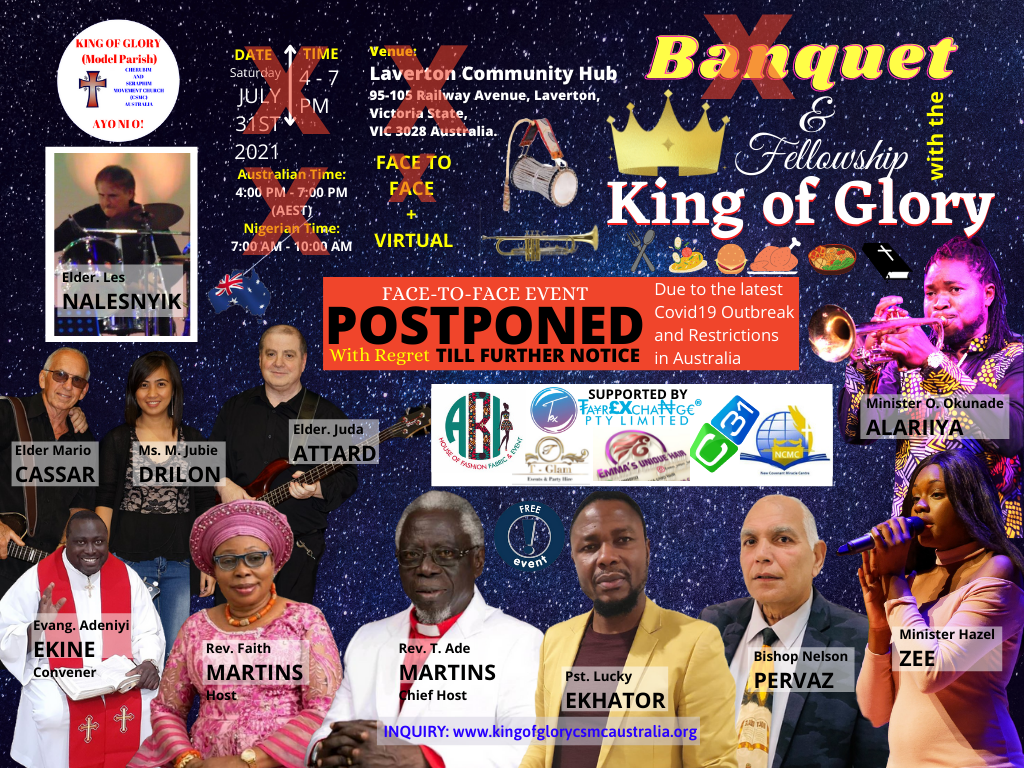 A gathering of diverse people to give thanks, worship, pray, praise, testify, celebrate, eat and evangelise the good news of our Mighty Lord and Saviour Jesus Christ.
SPECIAL FEATURES:
- Celebrities of the Month of July 2021 (birthday, wedding anniversary, etc).
- Free Buffet (all you can eat).
- Donation/Support to the Less Privileged, Asylum Seekers, Refugees, Vulnerable People, Single Parents, Widows, Orphans and Homeless People.
- Worship, Praise, Sermon, Prayers.
- Testimonies...
Location
Laverton Community Hub
95-105 Railway Avenue, Laverton Victoria 3028
Contact Details