Super Massive - I Like It Tour 2021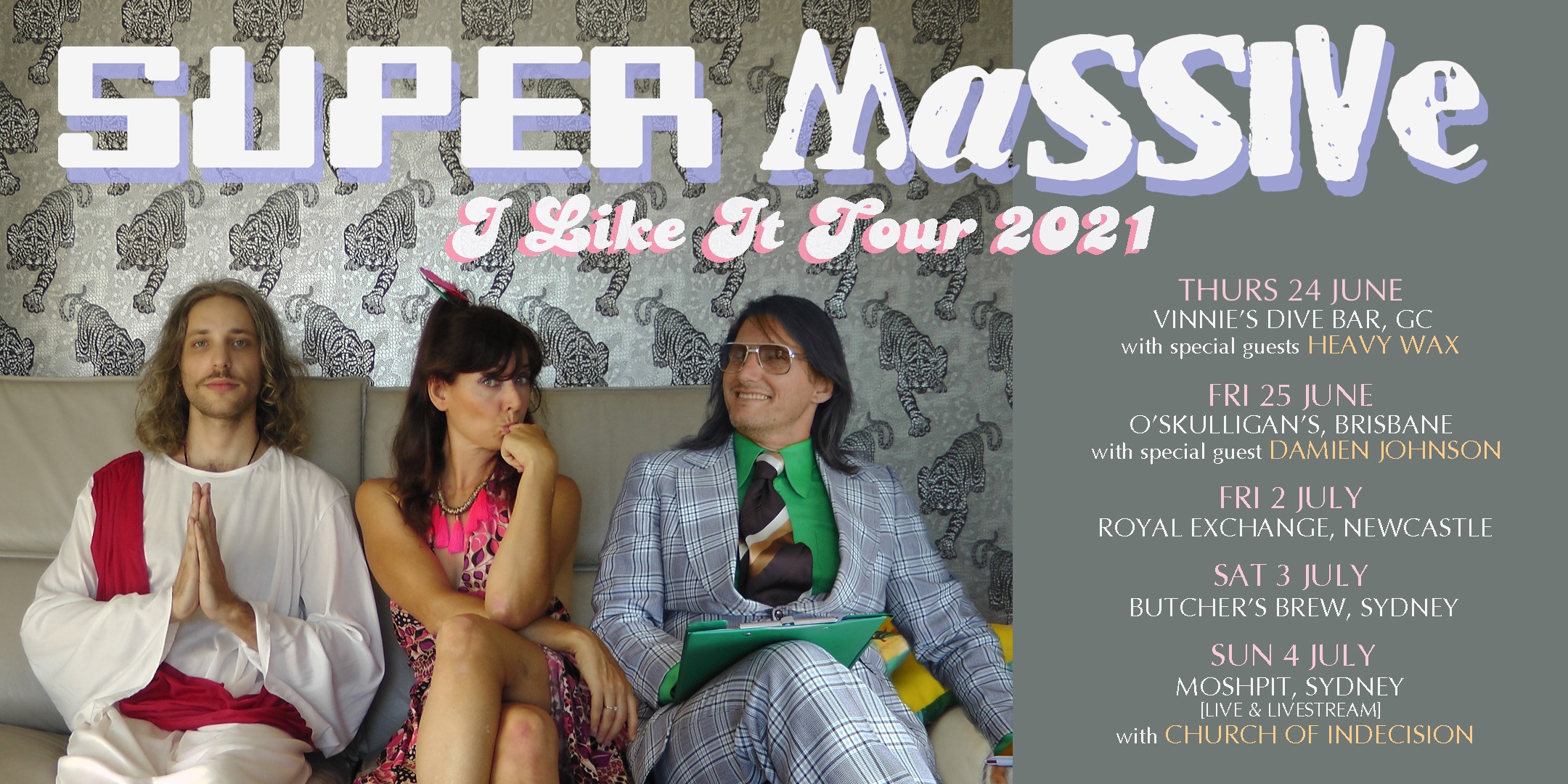 Gold Coast three-piece Super Massive launch their ultra-funky disco track 'I Like It' at the Royal Exchange Salon Theatre, as part of a five-date tour.

The co-writing partnership of singer/songwriter Malina Hamilton-Smith and ex-Machine Gun Fellatio drummer/composer/producer Glenn Abbott, Super Massive's show is an exhilarating blend of theatrics and pure hedonistic catharsis.

For Covid safety, tickets are limited! This is Super Massive's first Newcastle shows in years, so get in early!
Location
Royal Exchange Salon Theatre
32-34 Bolton Street, Newcastle NSW 2300
Contact Details