ALL ACCESS 80s - Live @ Stockton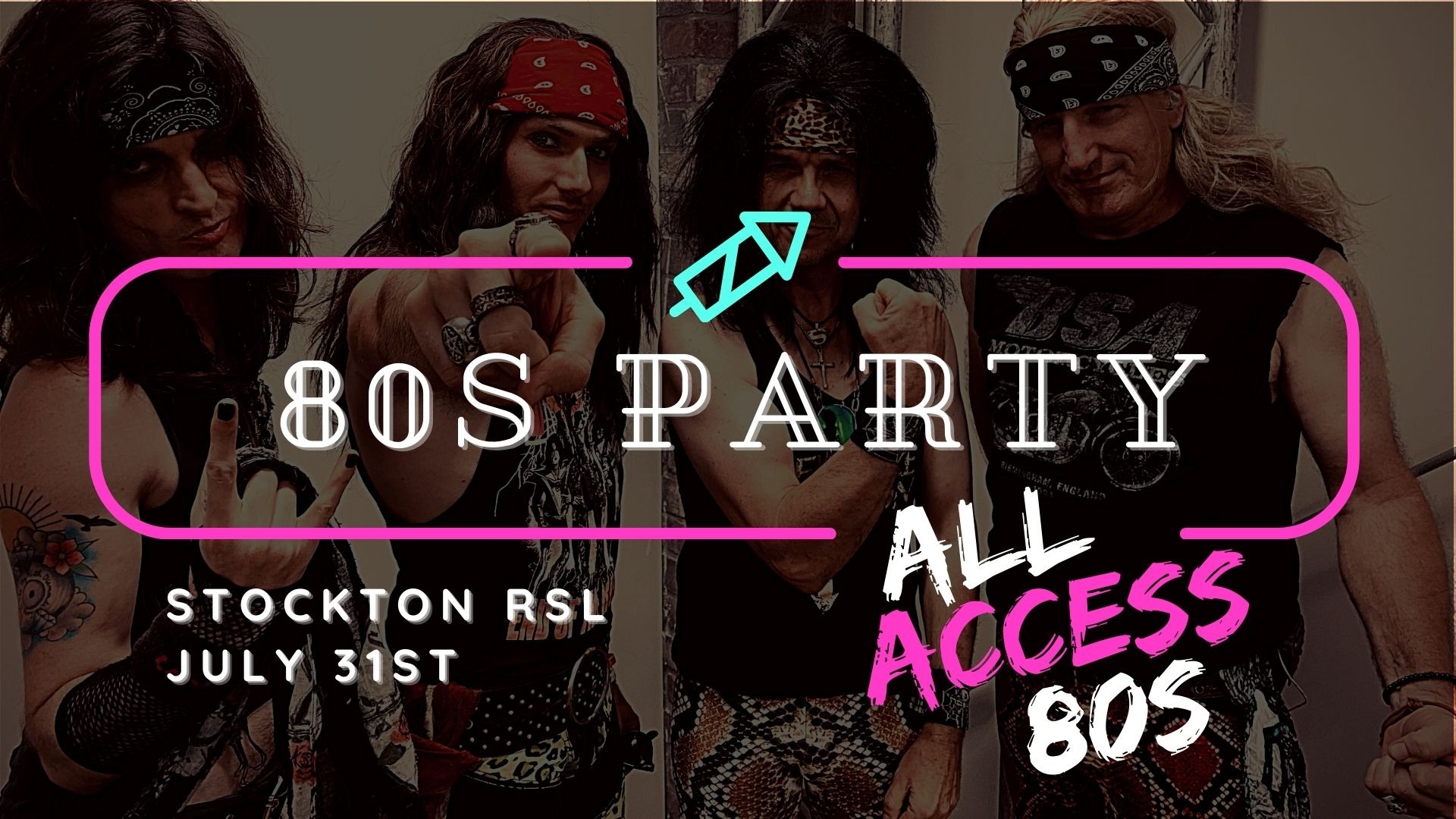 The hottest 80s show in town is coming to Stockton RSL! The biggest hits from Guns N Roses, Bon Jovi, Poison, Def Leppard, Motley Crue, Van Halen, Whitesnake and heaps more, with a killer stage show to match!

Bust out your 80s costumes and hairspray, and join the hottest 80s party in Newcastle

Limited numbers - grab your tickets now before they're gone!
Location
Stockton RSL
29 Douglas St, Stockton NSW 2295
Contact Details