Single Membership - Roma Turf Club 2021/2022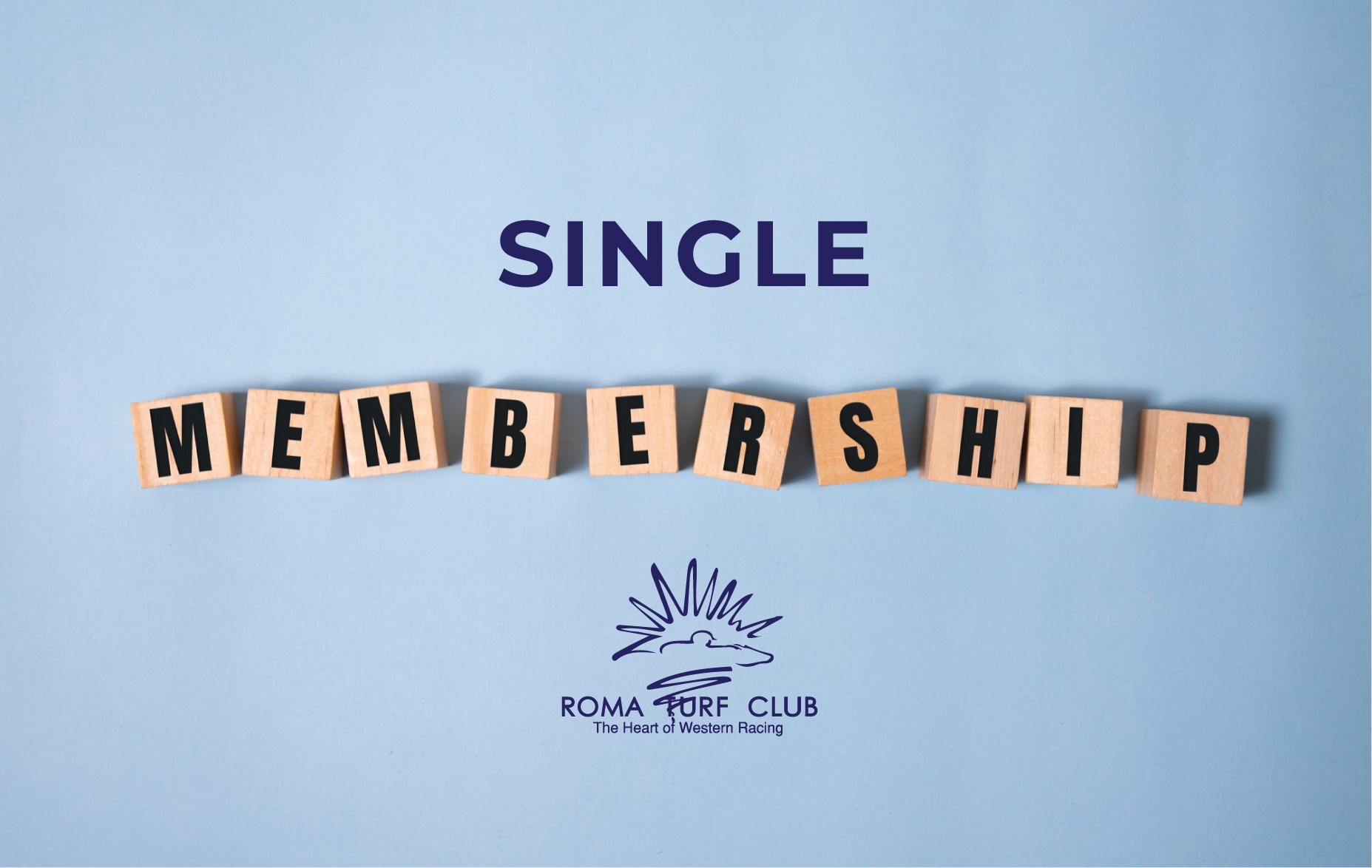 Purchase a Single Membership for the Roma Turf Club's 2021/2022 racing season.

Membership benefits include:
- Free entry to all Roma Turf Club race meets during the 2021/2022 racing season.
- Access to the Members Marquee on Royal on 99 Roma Cup Day.
- Financial Membership of the Roma Turf Club receiving all privileges with full voting and nomination rights.
- A lanyard will be issued to you which you will need to organise collection of.

Membership purchases close 30 September 2021.
Location
Roma Turf Club
Northern Road, Roma Qld 4455
Contact Details