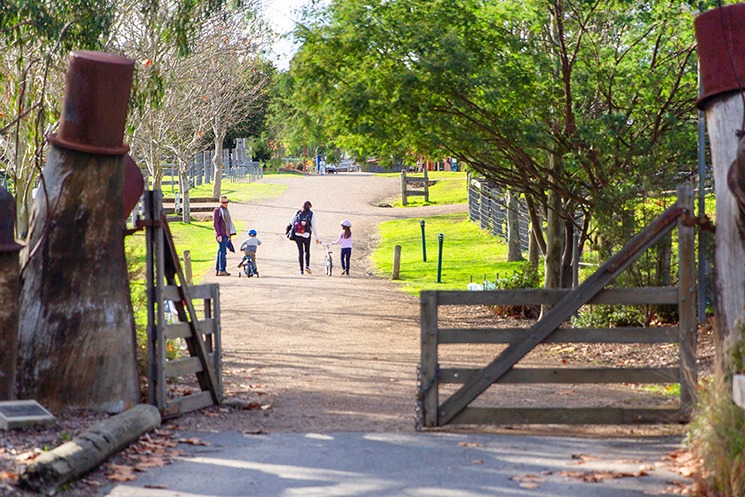 Edendale Farm and Nursery Visit (SOLD OUT)
All visitors must book a ticket for entry to Edendale to ensure Covid safety for all at the farm.
Tickets allow entry any time from 9.30am to 3pm for as long as you would like to stay.
Entry is free but all visitors must have their own ticket. Group sizes are limited to 10 people.
Tickets are required for Farm visits, to go to the Indigenous Nursery to buy plants or visit the cafe.
Re-acquaint yourself with our animals and meet some new ones, visit the Indigenous Plant Nursery or grab a coffee at the cafe. Bring a picnic and throw out a rug on one of our lawns or make use of a shelter space.
We will make an announcement soon regarding availability of tickets for the dates from Friday 25 and onward.
Opening Times
Edendale will be open to the public from 9:30am to 3:00pm
Accessing Edendale
Entry to Edendale is via the two pedestrian entrances (North near the bridge / playground and South near the Gastons Rd car park) and also via the Edendale car park.
Covid Safe Restrictions in place
Groups are limited to 10 people
Tickets must be booked for entry
All visitors must sign in with the QR Codes displayed at the entry and around the farm
Masks must be worn when social distancing is not possible e.g. nursery, animal viewing areas, cafe.
Hand sanitizer on site for your use
One way access to toilets and some viewing areas
Please observe social distancing and density rules at all times
Venue
Edendale Community Environment Farm
30 Gastons Rd

Eltham, Victoria 3095
Contact Details:
Edendale P 9433 3711 E Edendale@nillumbik.vic.gov.au