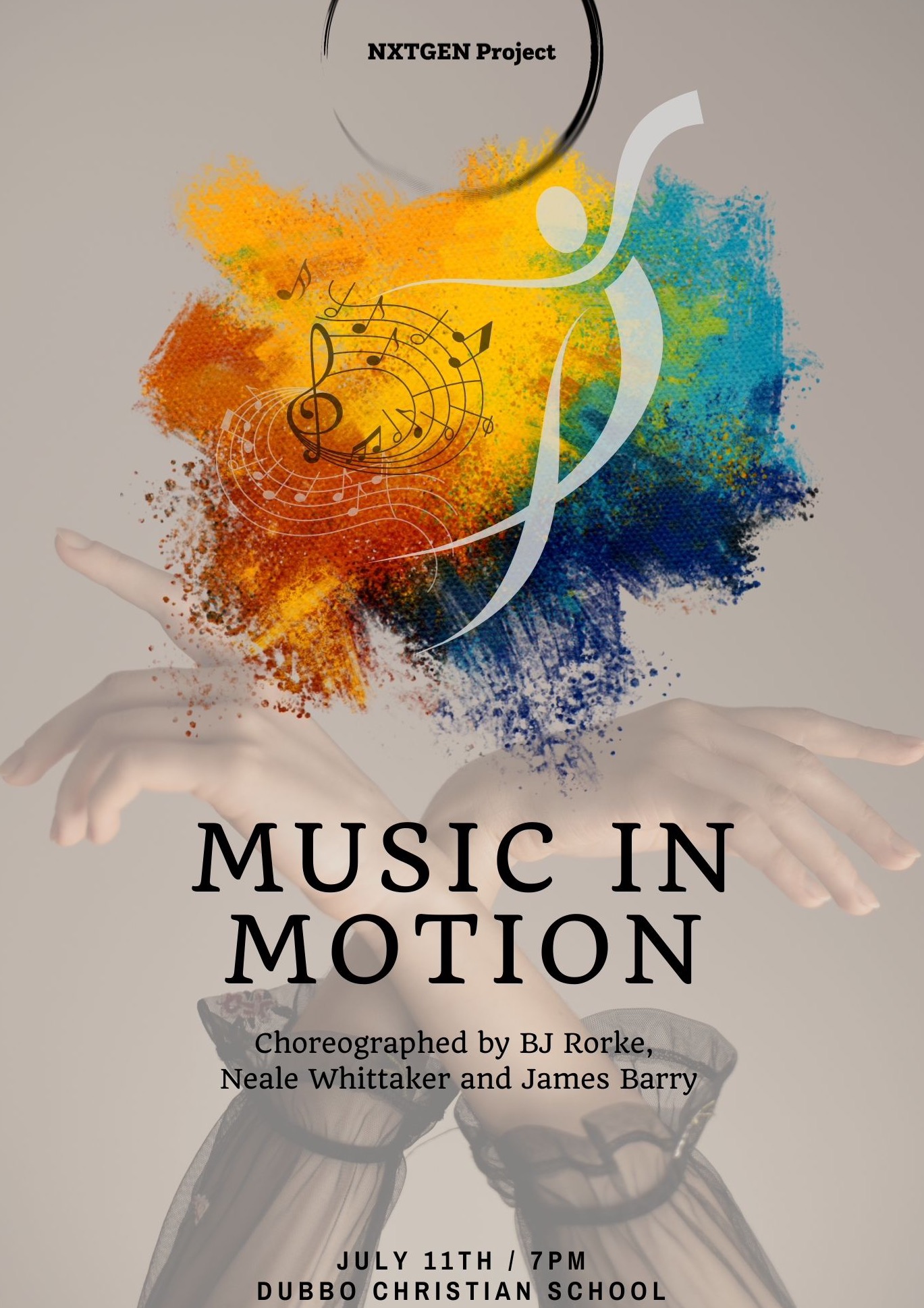 A dance show for the whole family!
Directed/Choreographed by BJ Rorke and co-choreographed by Neale Whittaker and James Barry.
Featuring some of the top local Dubbo dancers we will be taking the audience on a journey of discovery, blending music and dance in a new and innovative way.
Come along and enjoy the show!
Location
Dubbo Christian School

Contact Details