Animal Justice Party National Conference 2021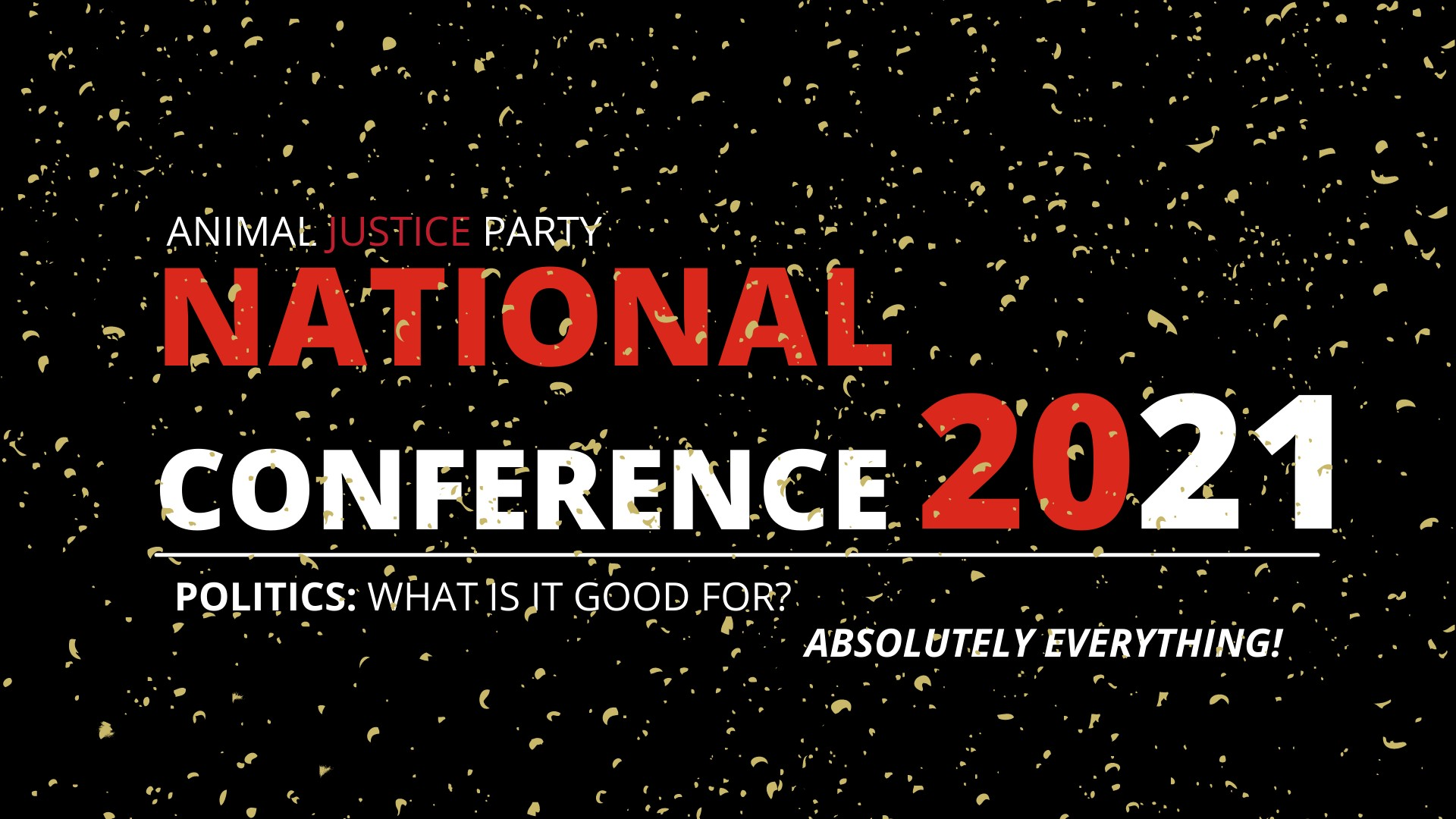 Welcome! It's great to have you join us at this year's national online conference where we will be talking about all of the things politics is good for...and more!

The Animal Justice Party Queensland branch is proud to host this year's online, members only conference, and we will be coming to you live from the beautiful Gold Coast. It will take place over two wonderful days of inspiring sessions on Saturday 20th November and Sunday 21st November.
The whole event will be expertly MC'ed by your hosts, Ric Allport and Mackenzie Severns.
Get in quick and take advantage of our Early Bird discount which ends on the 3rd of September!
Your ticket buys you access to the 2 day conference including a virtual social event on the Saturday evening.
The conference is an exclusive event for Animal Justice Party members.
If you're not a member, it's quick and easy to join online here
www.animaljusticeparty.org/join
. Don't forget to come back and get your conference tickets!
This year's National AGM will take place following the last conference session on Sunday 21st November and will be held via zoom. The AGM is free and open to all AJP members to attend. AJP members should expect to receive separate communications about that closer to the date, including details on how to register and attend.
Please note that funds raised from this conference may be used to fund AJP Qld's election campaigning for future elections, including local, State or Federal elections.
Location
You will be emailed a link to the conference closer to the date of the conference - the conference will be held in the virtual space of HopIn same as last year. Simply use your Hopin account that you set up last year or set up a free account closer to the conference - instructions will be provided.
Contact Details
The AJP Queensland Conference team is on standby to answer any conference questions you may have. Simply click on the contact button.