Club Slick Junior (6-17 years) - 23 July 2021 4.30pm-6.00pm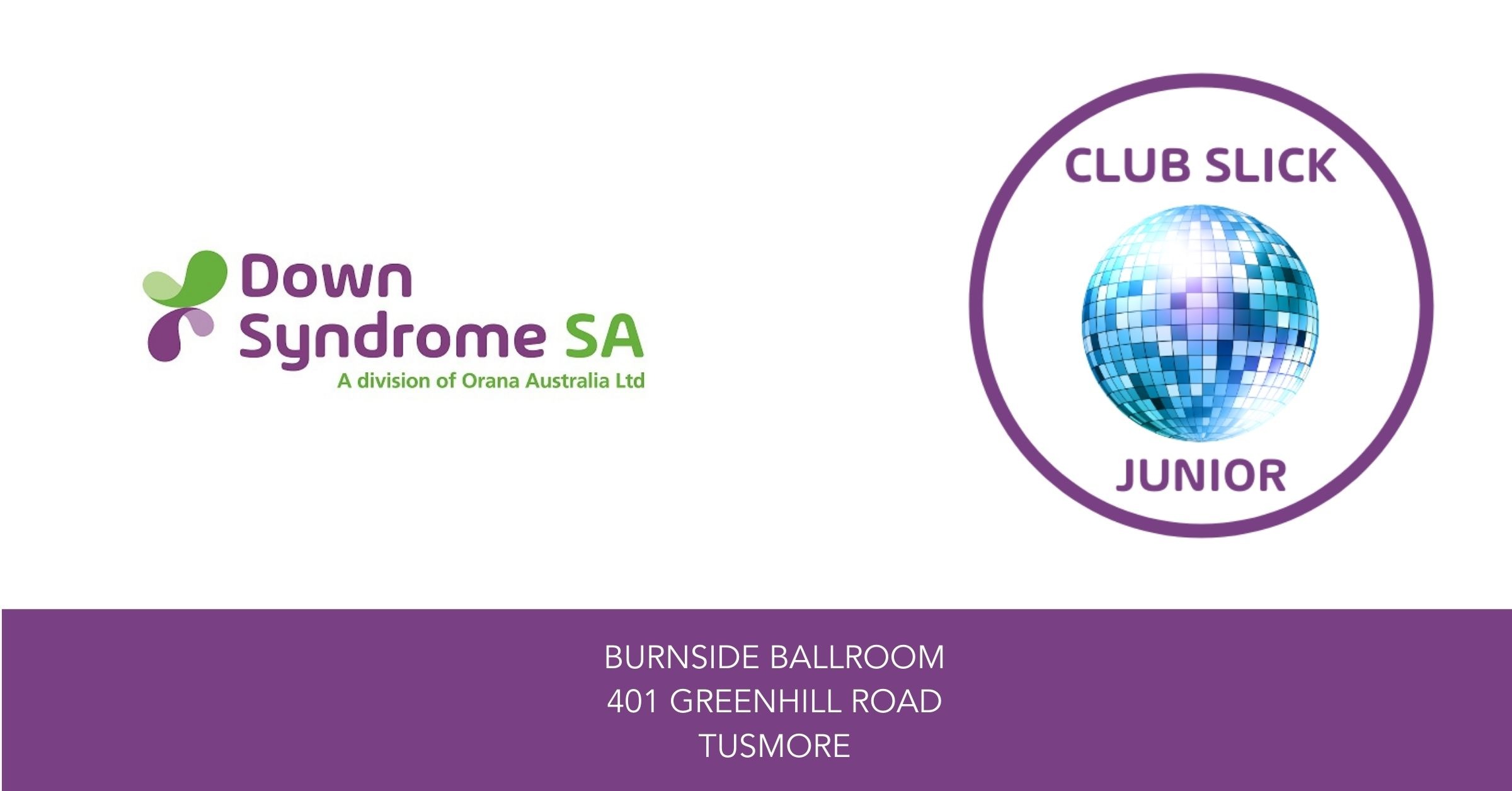 Orana and Down Syndrome SA are excited to launch Club Slick Junior!

A dance party event for children aged 6-17 years.

Featuring choreographed dance sets and free dance, kids will learn new dance moves, develop a sense of rhythm and make friends. Attendees will have opportunities to sing with a microphone and dance on the stage.

Dancing is set to music from a wide variety of genres.

Club Slick Junior replaces Club Rock.
Location
Burnside Ballroom
401 Greenhill Rd, Tusmore SA
Contact Details