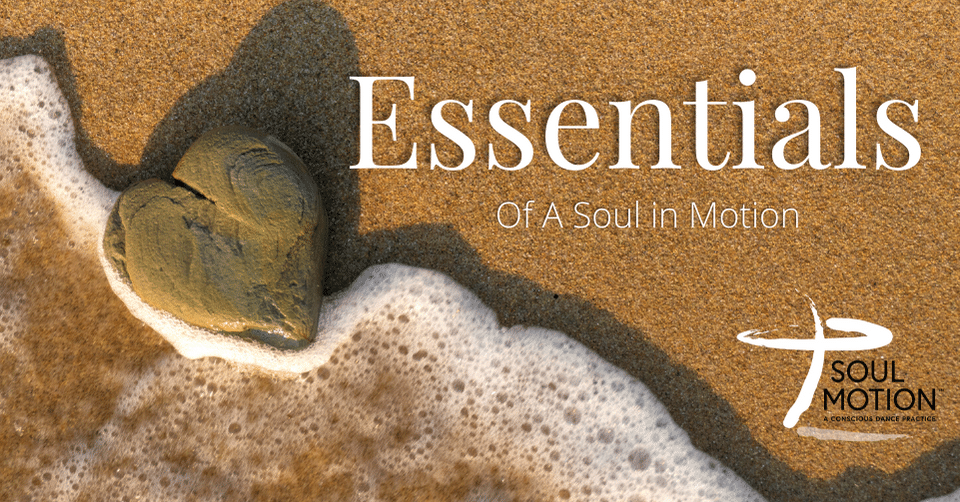 "I praise the dance, for it frees people from the heaviness of matter and brings the isolated to community" Saint Augustine
To thrive in these complex times requires each of us to meet life grounded and in our physical bodies, returning to our essential nature and sourcing insights from a rich internal life. When we embrace our own innate calling to be creative and curious we begin to cultivate and participate in a healthier world, where each of us can inhabit our core self with wonder and heartfelt alignment.
Join Kate-Marie and others in this 1day workshop to explore the core essence of the Soul Motion conscious movement practice, which is steeped in essential practices and philosophies that strengthen our personal presence to our self, others and our community. This practice serves to resource inspiration from within and around us, it offers a grounded orientation into the everyday and creatively generates tools in times of stress, strife and change.
The dance floor is a place to experiment and express, allowing us to cultivate our curiosity of life so we can inhabit this body more fully as it serves us in our everyday life. All experiences and bodies welcome
Join us for a dance of discovery, dialogue, diversity and devotion - November, Sunday 14th
$110 - 1 Mover of the Soul
$190 - Dancing Duo
Lunch included (limited to 21 people due to current Covdi restrictions) - Booking Essential
10am - 5pm,
Tara Hall - Buddha House, 496 Magill Rd, Adelaide, SA
About Kate-Marie
Kate-Marie and holds a deep passion in being present with people as they listen, discover and learn the language of their own unique body. With over 25 years of professional and live experience, she serves across three key modalities that are uniquely woven together for each person or group. She uses her training and clinical experience as a registered Counsellor and Psychotherapist for digesting emotions, Samvahan Vedic Massage for supporting the body to find harmony, balance and peace and Soul Motion® Conscious Movement Practice to enliven and integrate with creativity and curiosity. The core principles that guide her path are mindfulness, authenticity, peaceful and open dialogue, organicity (using our intuition to guide us), mind-body holism (all parts of us are welcome) and connecting with place and curiosity. Kate-Marie's soul purpose is be resourced from a rich internal life and to continue to embrace and explore in relationship with others.
Contact Details