A Musical Flower-Garden (Digital Live-Stream viewing)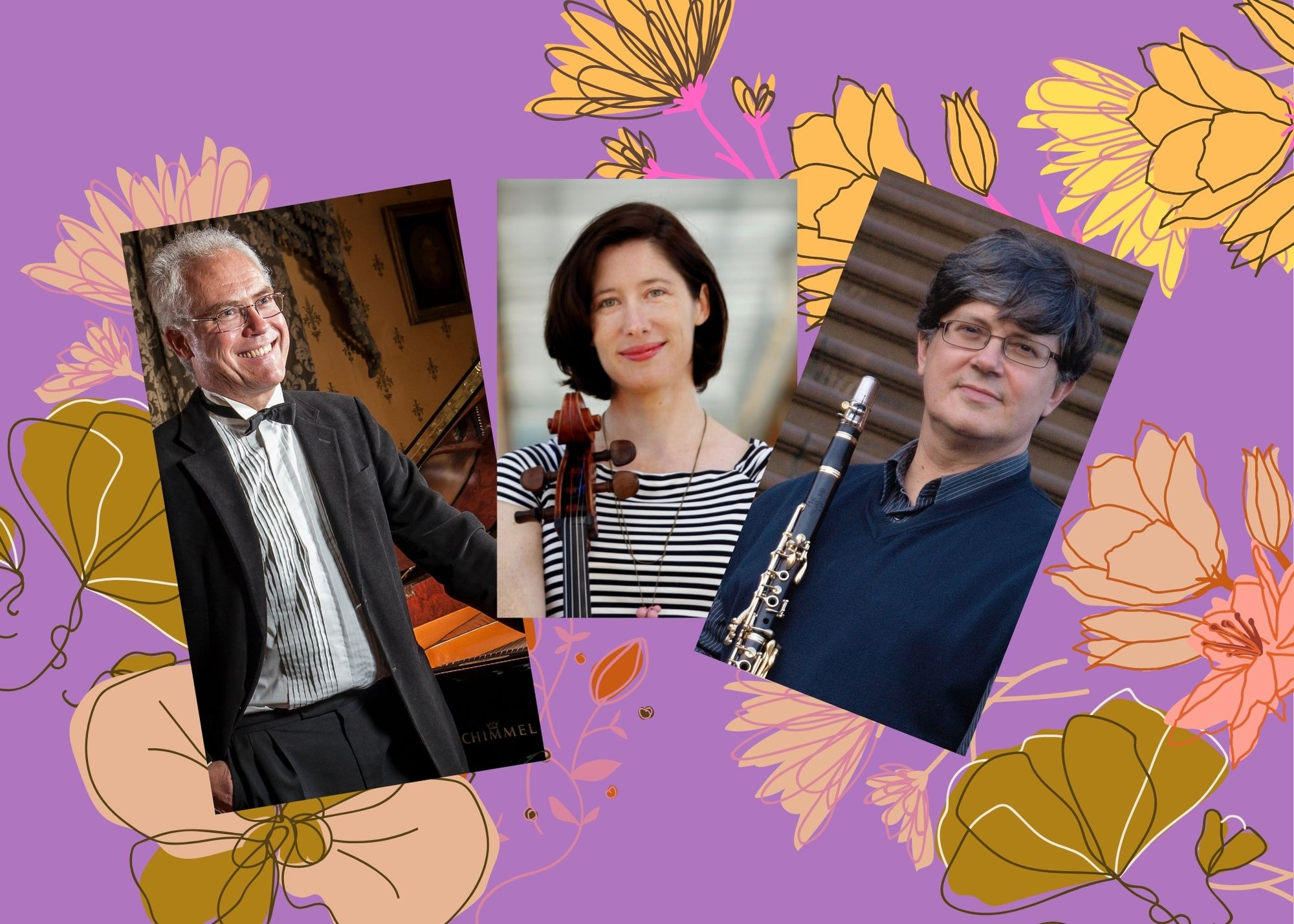 Team of Pianists live-streamed recital from Glenfern as part of the Classic Music in Historic Venues Series. Digital ticket purchasers will receive the unlisted YouTube streaming-link in their booking confirmation email, immediately after completing the payment and the booking process. Please note this link and keep it and the booking confirmation email safe, as it is your access to the performance. The live stream can be viewed by any TV, PC, Mac, tablet or phone that can view YouTube videos. The recital will be streamed in real time only - later podcast will not be available - so do check time differences if you are not in AEDT zone. With a short interval, the performance will conclude at approximately 8:20pm AEDT.
Programme
Sunday May 1, 2022 at 6.30pm (AEST - Australian Eastern Standard Time)
Robert Schubert (clarinet), Josephine Vains (cello),Robert Chamberlain (piano)
Immerse yourself in a musical flower garden with radiant chamber music for piano, clarinet and cello. Bach's G major Gamba Sonata (cello & piano) will be complemented by the masterful, rarely-performed Trio Op. 3 by Zemlinsky. Works by Australian composer Julian Yu, including Prelude after J S Bach and The Nightingale variations (after Glinka), plus the Nachtgesang (Nocturne) from Bruch's Eight Pieces Op. 83, round out this delightfully varied recital.
Julian Yu - Prelude after J S Bach for Clarinet solo (2005)
J S Bach - Gamba Sonata in G Major, BWV 1027 (cello & piano)
Bruch - Nachtgesang (Nocturne) from 8 Pieces Op. 83 (clarinet, cello & piano)
Glinka arranged by Julian Yu - The Nightingale - Variations on a Romance by Alabieff (clarinet & piano)
Zemlinsky - Trio in D minor Op. 3 for clarinet, cello & piano
Venue
Live Streamed from Glenfern
East St Kilda, VIC, 3183
Contact
Tel: (03) 9527 2851
Email: info@teamofpianists.com.au
Share this event
---
Discover other events