Drumming Circle - October @ Redhead (CANCELLED)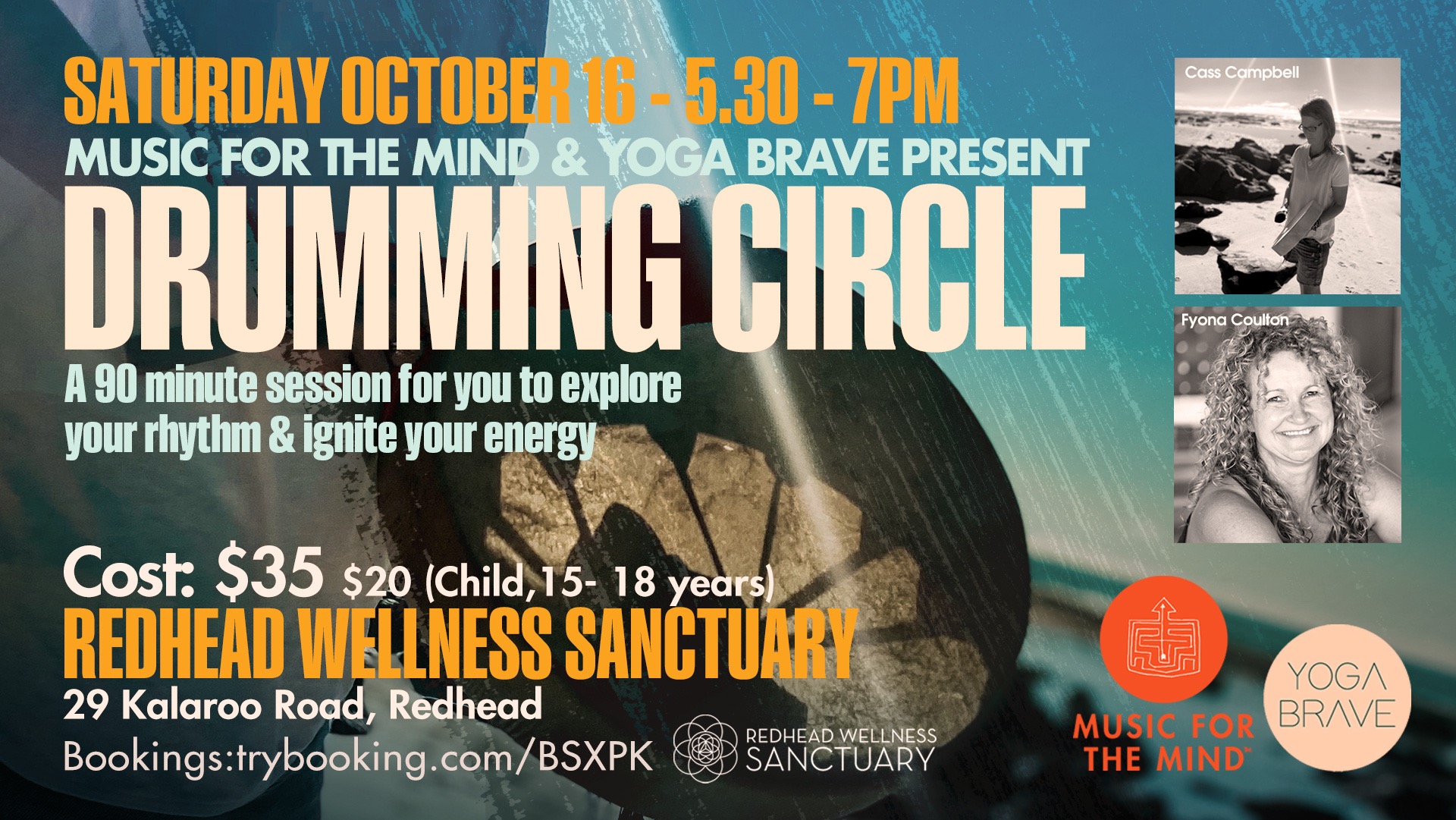 This 90 minute drum circle led by Cass Campbell (Music for the Mind) and Fyona Coulton (YogaBrave) will allow you to honour your deepest self and connect to others through the power of rhythm and sound. Our drum circle will lift your energy. Cass is a musician and holds her Bachelor of Music and has participated in drum circles previously. Bring your hoop drum, frame drum or djembe. If you do not have a drum, percussion instruments will be available.

Plenty of great parking.
Saturday 16 October 2021 5:30 PM - 7:00 PM (UTC+11)
Location
Redhead Wellness Sanctuary
29 Kalaroo, Road, Redhead NSW 2290
Contact Details